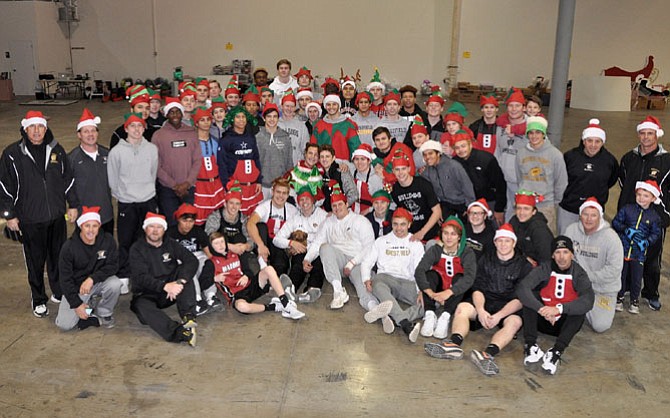 This weekend, Our Neighbor's Child (ONC) volunteers will be bringing Christmas gifts to children from some 700 families in need, mainly in Centreville and Chantilly. But it needs help from local residents to get everything accomplished.
Donations are still needed so ONC may purchase the toy and clothing items needed to fulfill children's wishes. Contribute via PayPal and Venmo links on ONC's Website, www.ourneighborschild.org., or mail checks payable to ONC to: Our Neighbor's Child, P.O. Box 276, Centreville, VA 20120.

Volunteers are needed to work two-hour shifts on packaging day, this Thursday, Dec. 14, from 9 a.m.-7 p.m.

Delivery day volunteers are also greatly needed this Sunday, Dec. 17, from 1-4 p.m. Delivering gifts to 700 homes is a big job, and ONC can only do it if many volunteers lend a hand. Sign up at www.ourneighborschild.org.