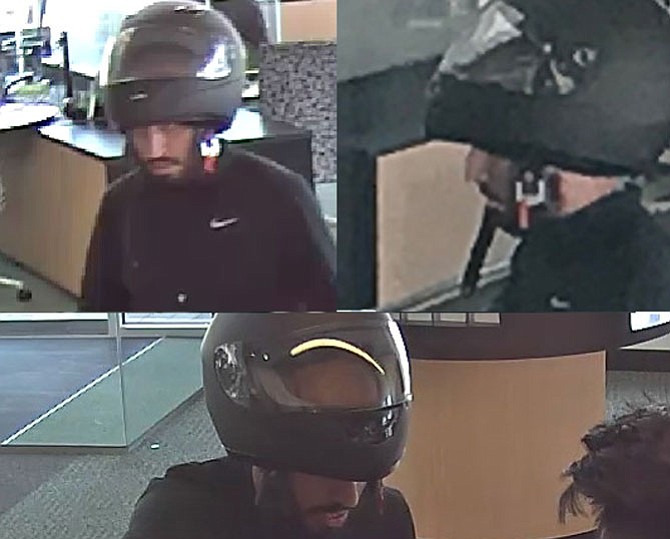 The Fairfax County and City of Fairfax Police Departments are teaming up to identify and find a man who robbed two TD Bank locations this month. Detectives believe he may also be responsible for other robberies across the region.
Shortly after 3:30 p.m., on June 9, City of Fairfax Police were called to a bank robbery at the TD Bank in the 9500 block of Main Street. A man entered the location, demanded money and took off with an undisclosed amount of cash.
About one week later, Fairfax County Police responded to a similar bank robbery at another TD Bank. This happened around 12:45 p.m. on June 17, in the 6200 block of Multiplex Drive, in Centreville. Nobody was hurt in either incident.
The suspect was described as white, possibly Hispanic or of Middle Eastern descent, in his 20s, between 5 feet 5 inches and 5 feet 9 inches tall, and 140 pounds.
If residents can identify this man or have any information about either bank robbery, contact the Fairfax County Police Major Crimes Division at 703-246-7800. Tips may also be sent anonymously through Crime Solvers by visiting http://www.fairfaxcrimesolvers.org, or by texting "TIP187" plus a message to CRIMES(274637).