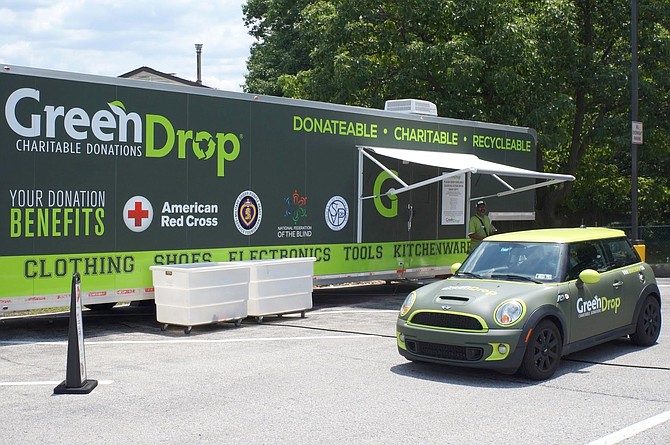 GreenDrop, the organization revolutionizing charitable giving, announced the opening of its Centreville donation center. The second site in Fairfax County will provide residents an easy way to declutter their homes and earn tax deductions early. Conveniently located behind Chipotle and Bonefish Grill, the company began accepting donations on Jan. 1, 2020 at 6317 Multiplex Drive in Centreville.
As local residents resolve to start the new year right, the center will offer another safe and convenient way to organize after the hectic holiday season and recycle gently used items. The donations will provide critical funding for recognized, national charity partners including American Red Cross, Military Order of the Purple Heart and National Federation of the Blind.
This is GreenDrop's second launch in the Fairfax County area in four months as the company opened the doors of its Springfield donation site a few miles away at 8094 Rolling Road in October.
"We're continuing to expand our commitment to providing donation options for northern Virginia residents," said GreenDrop CEO Tony Peressini. "It is our mission to become an integral part of the community and serve for years to come."

GreenDrop makes it easy. Upon arriving to the Centreville location, a friendly uniformed attendant will meet donors at their vehicle to collect gently used items while they select their partner charity of choice. In return, donors will receive tax deductible receipts for the value of the items donated.
With more than 28 charitable donation centers located throughout Pennsylvania, New Jersey, Delaware, Virginia, Maryland and New York, GreenDrop is transforming the way consumers support their favorite charities by donating lightly worn clothing, used electronics and household goods at conveniently-located, free-standing locations throughout the Mid-Atlantic region.
For more information about GreenDrop, visit the web site at www.GoGreenDrop.com.