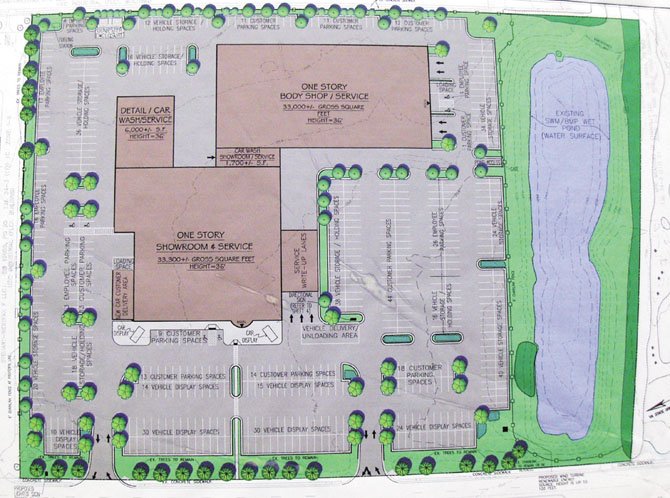 Diagram of the proposed Pohanka Chantilly Honda. Since it was drawn, the body shop was shifted to be behind the showroom.
Stories this photo appears in:
Pohanka Honda is coming to Chantilly. The Fairfax County Board of Supervisors recently gave its building proposal a checkered flag, clearing the way for it to build a Honda dealership here.
Honda dealership planned to open in Chantilly.
It's on to the Board of Supervisors now for Pohanka Automotive Group's proposal to construct a Honda dealership in Chantilly. It got a green light recently from the Fairfax County Planning Commission.
Green measures at forefront of Chantilly Honda dealership.
If all goes well, the Pohanka Automotive Group will someday build a new Honda dealership in Chantilly. But it won't just be another business selling cars — it'll be one chocked full of green, environmentally friendly elements.