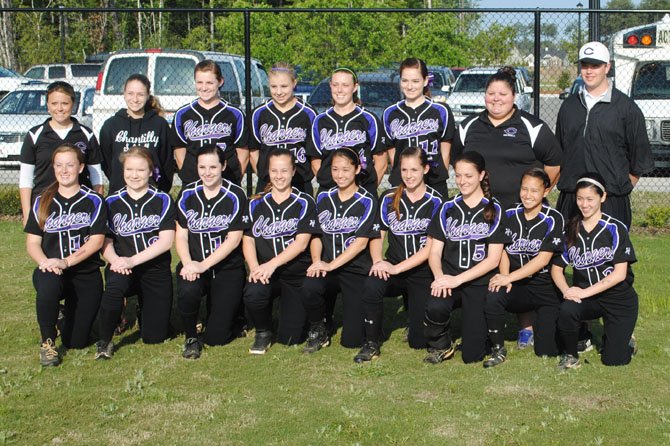 The Chantilly Chargers, shown here as a team during last week's spring break trip to Myrtle Beach.
Stories this photo appears in:

Charger pitcher fans 19 in spring break tournament win.
The Chantilly High girls' softball team received perhaps the best pitching outing by a Northern Region player thus far this season when senior Emily Gembarowicz, during the Chargers' spring break trip to Myrtle Beach last week, tossed a perfect game, no-hitter in her team's 6-0 win over Jamestown High (N.Y) on the morning of April 3.