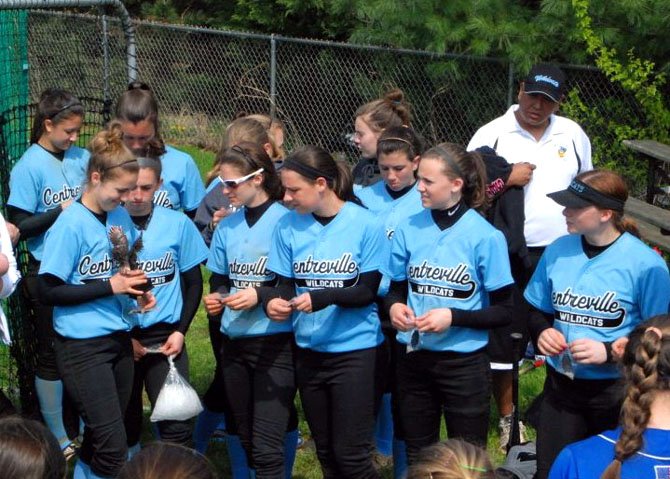 The Centreville High girls' softball team was awarded the second place team trophy during informal ceremonies following the Wildcats' finals game at the Madison High Spring Break Tournament.
Stories this photo appears in:

Wildcats sport winning record going into Friday's Concorde home game with Herndon.
All things considered, coming off a three-win season in 2012, being under a new head coach, and playing a tough schedule over the season's first half, the Centreville High girls' softball squad has been quite impressive thus far this spring.