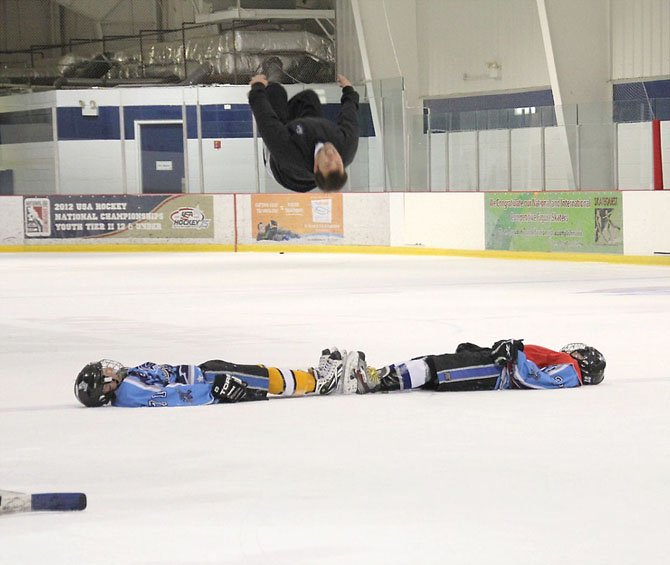 Nationally renowned figure skater Michael Weiss does a back flip over his son, Reston Raider player Chris Weiss, and teammate John Cardellicchio, as a reward for the local teams' having qualified for and being a part of the 12-under Tier II National Ice Hockey Championships.
Stories this photo appears in:
12-under team trades pins with players from other states.
The Reston Raiders won their first game, 4-2, over a team from Arizona at the USA Hockey 12 and Under Tier II National Championships, which ran March 28 through April 1 at the twin rink Ashburn Ice House and SkateQuest Reston facilities.