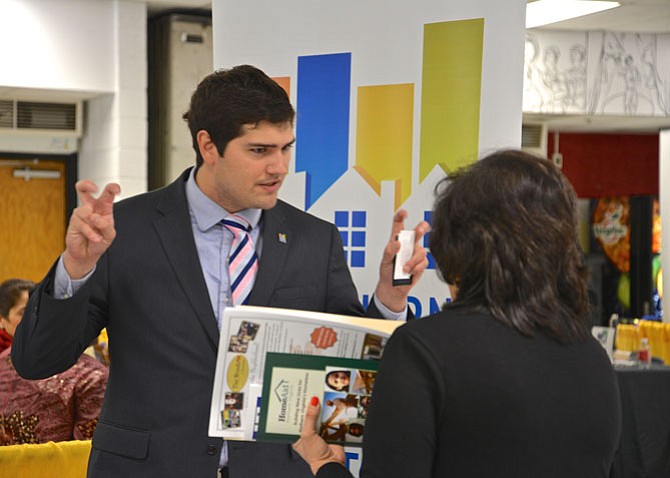 Timothy Nelson was one of the representatives at the booth for first time sponsor and exhibitor Northern Virginia Association of Realtors (NVAR). Nelson is a financial advisor and a member of the NVAR Finance Committee. Here he was enthusiastically offering information to an Expo attendee.
Stories this photo appears in:

Home-ownership, rental opportunities and related services dominate event.
"Those most in need of these services and resources benefit the most when we can bring so many providers and organizations together in this one-stop shop format." In that one sentence, Laura Nickle, owner of Communi-k, Inc. and the organizer – for the fourth time – of the Northern Virginia Housing Expo, summed up the event being held at Herndon High School on Saturday, March 21. "There is still a great need for affordable housing throughout our entire region," she added, "and this is a great partnership of related services that can bring the information and assistance to the largest audience."