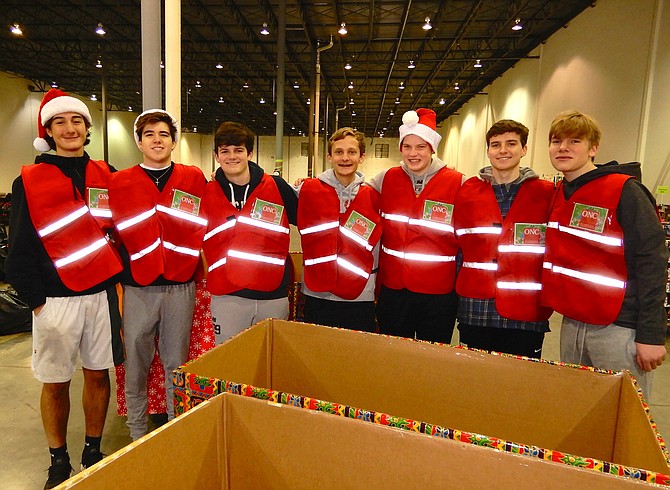 Ready to fill a box with gift bags to take outside to waiting vehicles are Westfield High lacrosse team members (from left) Liam Santilli, Michael Hart, Aidan Todd, Thomas Spengler, Andrew Boyle, Andrew Van Lahr and Robert Parker.
Stories this photo appears in:
Thanks to an army of volunteers, on Dec. 15, ONC delivered Christmas presents to more than 800 local families in need.
.