Tue

Wed

Thu

Fri

Sat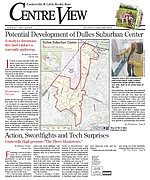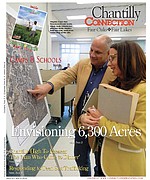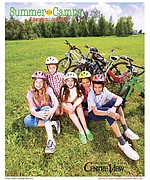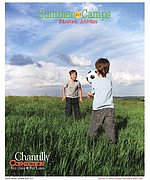 More Stories

Jimi Grande of Fairfax Station may never get to teach his ten-year-old son Jimmo to throw a baseball. Jimmo was born with effects from an inherited genetic mutation called Fragile X that can cause moderate to severe mental impairment and learning disabilities, and is linked to autism spectrum disorder.

Sixth-graders from the Nysmith School for the Gifted in Herndon won the Virginia State Odyssey of the Mind Division II, Technical Problem on Saturday, April 16 in Newport News, Va.
Perspective
The Western Fairfax County Women's Club (WFCWC) hosted a meeting April 18 on "Human Trafficking in Northern Virginia." Deepa Patel, executive director of Trauma and Hope in Springfield, is a licensed clinical social worker certifiably specialized as a sex offender treatment provider.
On Sunday, April 24, at approximately 4:24 p.m., patrol officers from the Sully District Station were called to a residence in the 5600 block of Gresham Lane for a report of an unresponsive adult male.
Next of kin has been notified and the driver killed in an April 21 fatal crash has been identified as Herson Alexis Molina of Manassas Park.