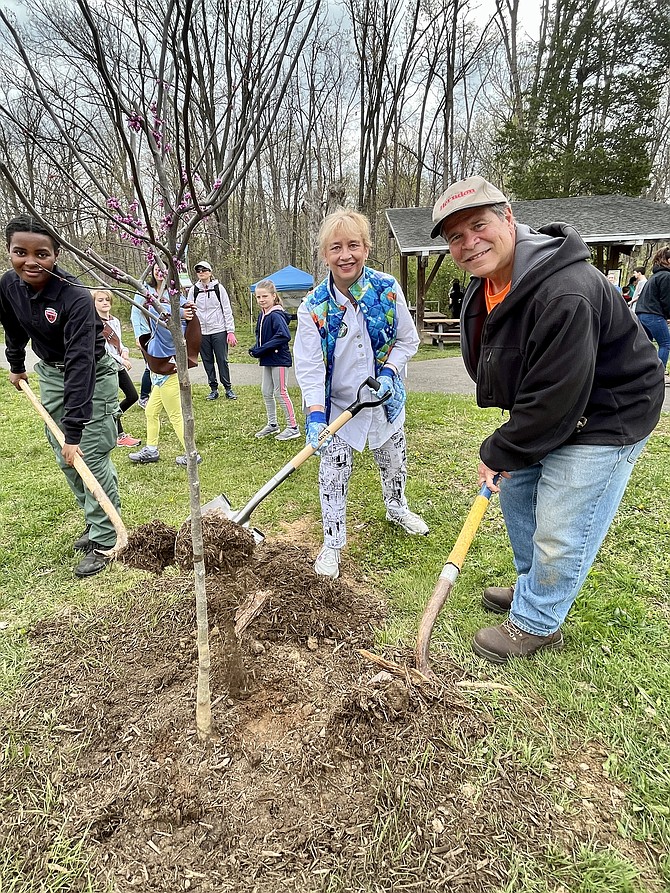 (From left) Lindsey Long, community forest specialist with the Virginia Department of Forestry, Sheila Olem, mayor of the Town of Herndon, and John Dudzinsky, community forester of the Town of Herndon, plant an Eastern Redbud, prized for its purple-pink blossoms, as part of the town's Arbor Day 2022 celebration.
Stories this photo appears in:

Invest in our planet & hope for the future.
The Town of Herndon celebrated Earth Day 2022 and Arbor Day 2022 at Runnymede Park on Saturday, April 23.