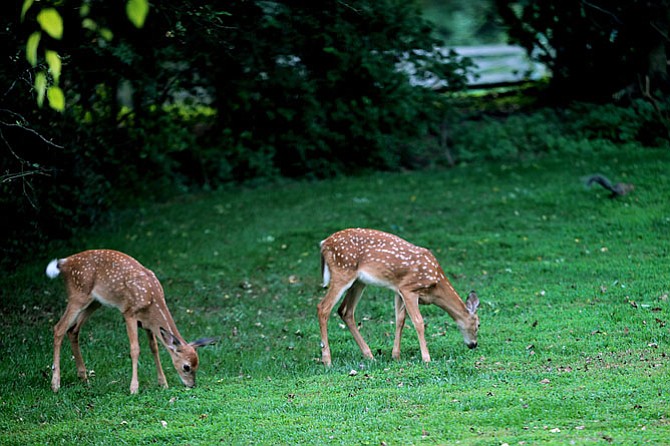 One reason the deer population is out of control is that most does give birth to twins, and sometimes triplets, every year from the time they are one year of age for as many as 10 years. This pair was photographed in Great Falls in the Spring.
Stories this photo appears in:

The county Park Authority used aerial infrared surveys via fixed-wing airplanes to count the number of deer inside parks and within a small distance in the surrounding neighborhoods on Feb. 6, 2014 and Dec. 27, 2013, according to the 2014 Annual Report on the Environment for Fairfax County.