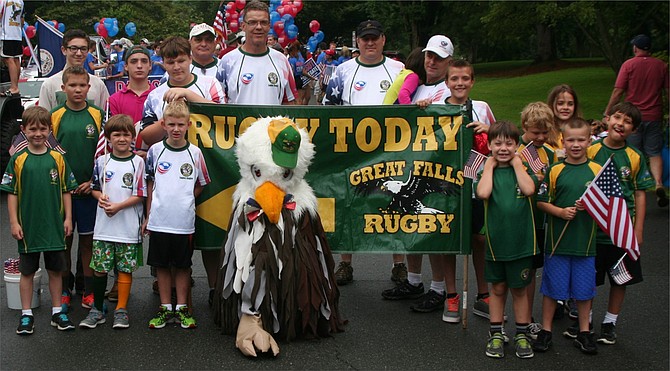 Great Falls will be a busy place on the Sunday before Thanksgiving. On Nov. 19, Great Falls Youth Rugby is hosting its ninth annual tournament to benefit the spinal cord injury research and recovery programs at MedStar National Rehabilitation Network. The President of Great Falls Rugby is himself a spinal cord injury survivor and wants to give back to the Adaptive Sport Program.
The tournament, moved to the Nike Fields at Forestville due to its expansion, will host 16 Clubs, 37 Teams and over 50 games. A number of top D.C., Maryland and Virginia youth, middle school and high school teams are registered. Games begin at 9 a.m. and run all day, with coed middle school and high school boys and girls tackle teams playing at both Nike 7 and 8. The younger "tag" rugby matches will be played on the LaCrosse Nike 4 field.
Great Falls Youth Rugby is grateful for the continued support of the community, including sponsors Cuisine Solutions, Indigo IT, Nando's Restaurants and Kiwi pies. Most of the proceeds from all participating teams and vendors will be donated to MedStar's Adaptive Sports Programs.
Great Falls Rugby, founded in 2011, is a 501(c)(3) non-profit organization. Registration and playing opportunities exist year round and the Eagles are always looking for opportunities to promote the club throughout the Herndon, Great Falls, Reston, McLean and Sterling areas. For more information, including for the MedStar Tournament,  visit www.greatfallsrugby.com or email Gary Coetzee at gary@greatfallsrugby.com.