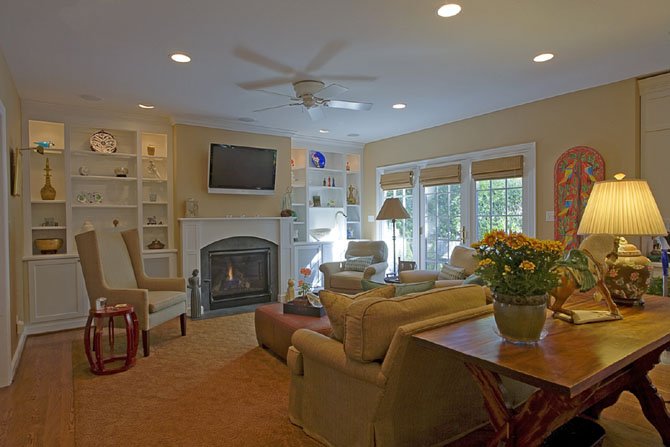 "Many people feel better about their home when everything is in order and in place."
—Steve Magill
In addition to shopping, decorating and attending parties, many are making a mad dash to get their homes ready for the holiday visitors. Take a deep breath: Local experts have developed a checklist for creating a guest-ready home.
"Many people feel better about their home when everything is in order and in place," said Steve Magill, a remodeling consultant with fred, the home repair division of Case Design/Remodeling, Inc., and an Oak Hill resident. "It makes the homeowner feels more at ease when minor details are taken care of."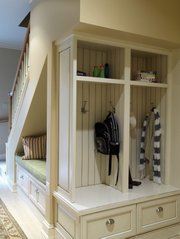 The kitchen is one of the most important rooms in a home, especially during the holiday season. Experts say to make sure your microwave oven, toaster and coffeemaker are in top working condition, or to replace them if necessary.
For extra storage space for cookware, experts suggest installing a pot rack. Also, consider adding extra stools or chairs for guests who like to gather in the kitchen.
Next, survey the living or family room. Experts suggest cleaning carpets or area rugs so that they are free of signs of foot traffic. Consider updating the room with holiday home accents or adding new items, as well as accessorizing sofas and chairs with holiday pillows and throws.
"Take a magic eraser to clean up small smudges on walls like around light switches," said Magill, whose firm developed a holiday readiness checklist.
If guests are staying overnight, experts say to make space in a closet or drawer so visitors have a place to put their clothing. Since not everyone falls asleep at the same time, a bedside clock and reading lamp are helpful accessories.
"Your guest room should be warm and inviting and make your visitors feel as if they are at home," said Magill.
MAKE A GREAT FIRST IMPRESSION by ensuring that all outdoor lighting, including holiday lights, is functioning properly and turned on when it is dark. Outdoor lighting is a key to ensuring safety during the holidays.
Check the front door for signs of wear and consider giving old doors a new coat of paint. "Some of the most impact transformations … are projects like painting," Paul Zuch of the National Association of the Remodeling Industry said in a statement. In addition, polish and tighten door hardware and oil hinges to prevent squeaking.
Considering adding a small rug or welcome mat to the entryway. Establish a place in your home's entrance to collect coats, hats, boots and gloves. Make sure there is extra space and hangers in your coat closet.
"Make sure you think about every room in your home when preparing for the holidays," said Tom Dodd, another fred remodeling consultant. "Thinking about these things ahead of time will help make for an enjoyable and relaxing holiday season."