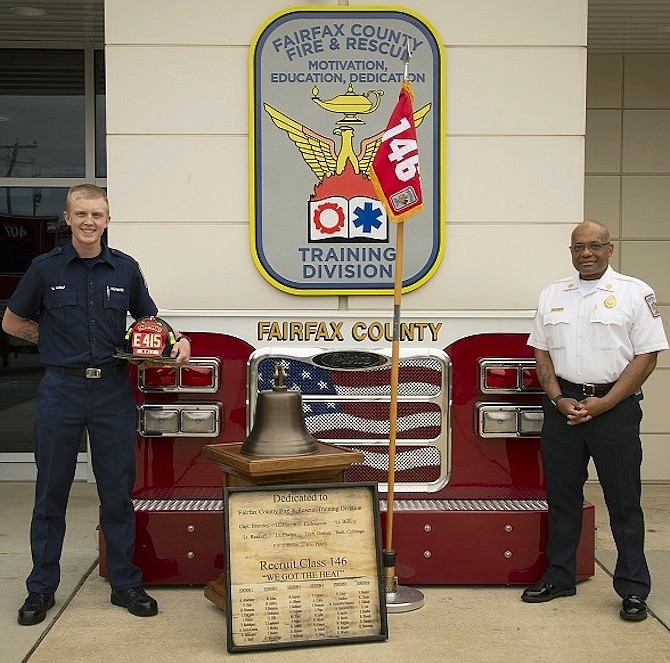 Chantilly High grad Christopher Wolf is among 53 new recruits who recently graduated from Fairfax County Fire and Rescue Department (FCFRD) Basic Training. He was also one of five alumni from the department's High School Firefighter Program (HSFF).
Via this partnership between FCPS and the department, they got to participate in that program while still in high school. And now Wolf and the others are all new, probationary firefighters. They graduated May 8 as part of Recruit Class 146.
Wolf was in the 2017-2018 HSFF program. It lets high-school seniors explore a future career in the fire service. With a focus on skill development, students are taught to perform safely as firefighters, while learning how to fight live fires, address hazardous-material incidents, conduct search-and-rescue operations, and perform vehicle extractions.
Then, after written and practical tests, they may become certified as Firefighters, Level I and II. Wolf's class graduated four weeks ahead of schedule in direct response to the COVID-19 pandemic.