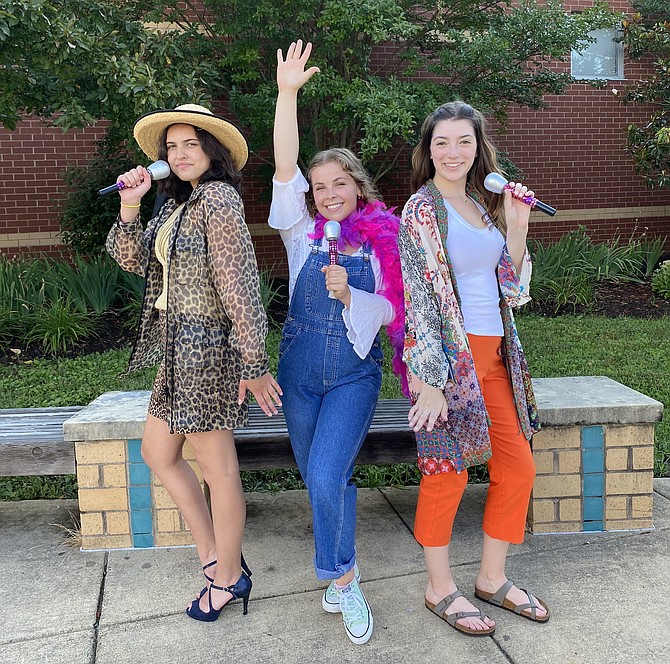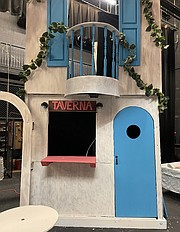 This summer, high school thespians from all over Northern Virginia are working to perform "Mamma Mia!" through the annual Westfield Summer Stage program. Six days a week for five weeks, these actors rehearse at Westfield High School until their opening night on July 23.
Summer Stage is Westfield Theatre's biggest fundraiser, and the proceeds go to scholarships for graduating seniors, according to Lisa Brown, the president of Westfield Theatre Boosters. Their performance of "Mamma Mia!" will feature flashy costumes and live music from an eight piece orchestra.
"MAMMA MIA!" came out on Broadway in 2001. It features a girl, Sophie, who has been raised by single mom Donna. By reading her mother's diary, Sophie finds three possible men that could be her father.
"She invites the three dads to the island for the wedding; they do not know why they're there and the mother does not know," said Greg Stowers, a Fairfax resident and director of the show. "It's all kind of an exploration of family and the definition of what a family is and this girl's quest to find out who her dad is so that he can walk her down the aisle at her wedding."
Lili Williams, 18, a Leesburg resident and recent graduate of Heritage High School, is playing the role of Donna.
"Donna is very determined," said Williams. "She is, above all else, the epitome of girl power. She has gone through so much throughout her life and… when the musical starts she is truly just putting up so many walls in order to be the strongest person she can be despite being completely broken on the inside. But, above all else, she is the do-it-herself kind of girl, she's going to get the job done even if no one else is going to help her."
Matthew Foltz, 17, a Fairfax resident and rising senior at Oakton High School, will be playing the role of Bill Austin, one of Sophie's possible dads.
"[Bill] is an adventurer, he's been living out of his backpack all his life, kind of living on the fly and just going about the world as he pleases, and now he's stuck in this little Greek town from 20 years ago," said Foltz.
Beyond the actors, there are many people behind the scenes that organize the production.
Herndon resident Cait Kelley, 24, is the show's choreographer. She attended Westfield High School and was part of the theatre program throughout her four years.
"I'm excited to see all the pieces come together," said Kelley. "As a choreographer, you see the stage where there's no set, there's no costumes, there's no lights and you see these pieces start to build up."
SYDNEY SCHNEIDER, 17, is a rising senior at Chantilly High School and a Dance Captain for the show.
"As a dance captain, I'm in charge of knowing all the choreography so if anybody has any questions, I'm the one to help them," she said.
Schneider's school was set to perform "Mamma Mia!" two years ago, but COVID-19 had other plans.
"For our spring musical two years ago, we were going to do it," she said. "We got super excited, we started choreographing it, it was almost put together, and then it got nixed. Still a little sore, but at least there's this to cushion the fall."
After graduating from James Madison University for musical theatre, Stowers was in a different production of "Mamma Mia!" and played Sky, Sophie's fiancé.
"I was lucky enough to be in several national tours of shows, and I've actually been in 'Mamma Mia!' before," Stowers said. "I'm really taking advantage of this being a cast of high schoolers and to use the energy that they have."
"Mamma Mia!" will take place at Westfield High School on July 23, 24, 30 and 31 at 7 p.m. and on July 25 at 2 p.m.