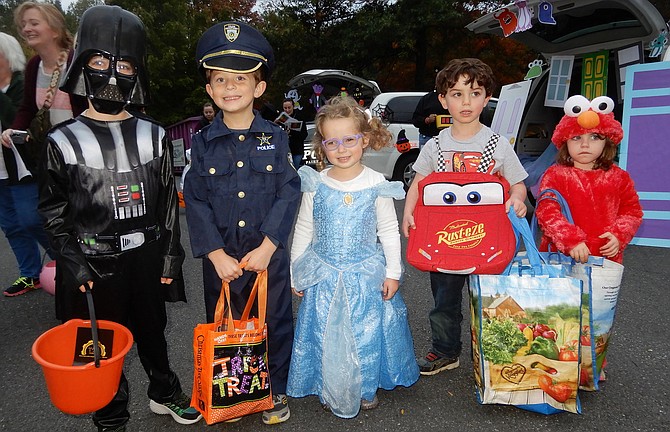 Photos By Bonnie Hobbs/The Connection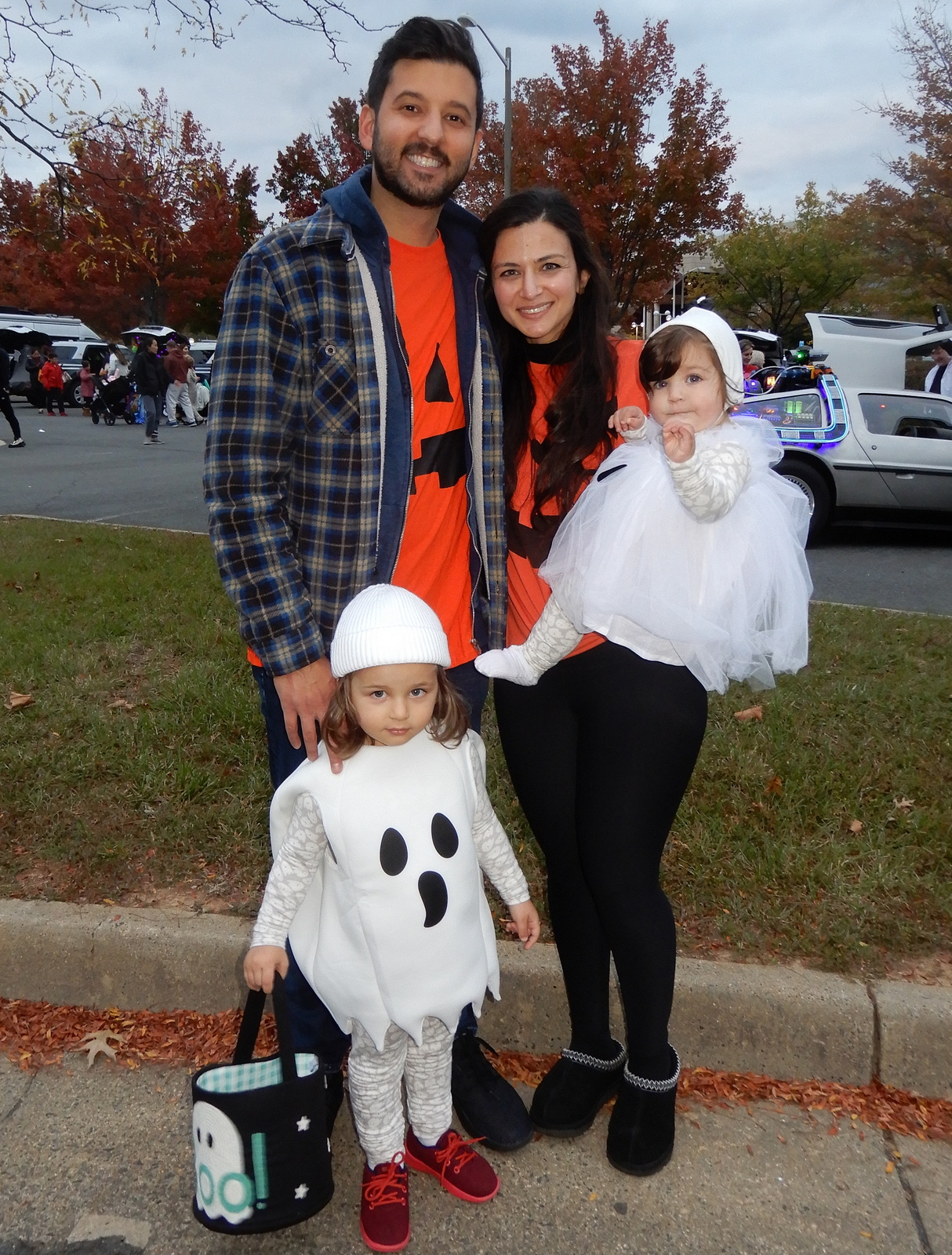 From left, parents Homam and Yasmeen Sanjakdar with Jude, 3, and Keira, 10 months.
Cristian Orellana, 6, as Spider-Man.
Handing out candy are Fairfax County 911 (DPSC) dispatchers (from left) Kirsten Chandler, Michelle Anderson and Austyn Ries.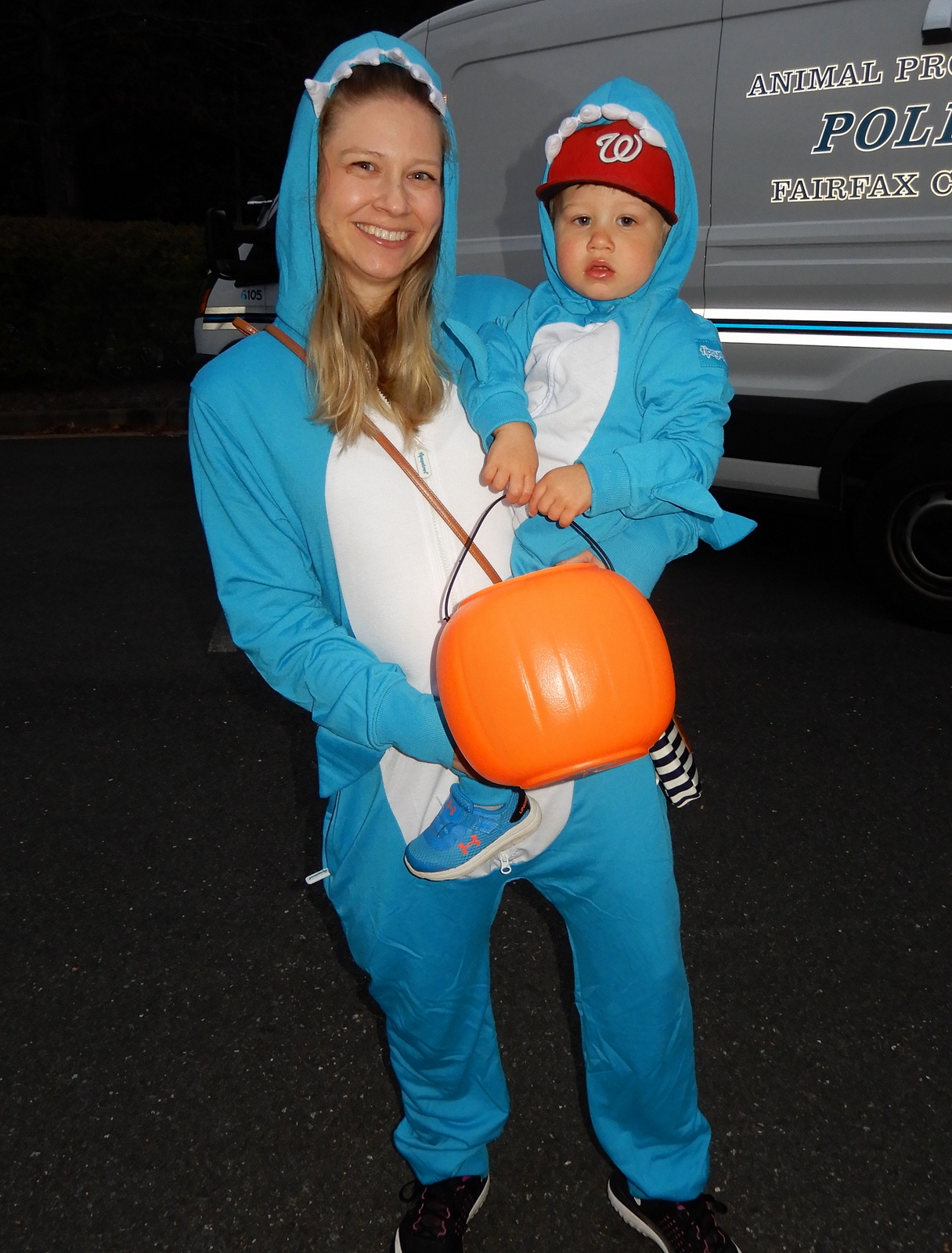 Baby sharks Logan Nolan and son Jackson, 1-1/2.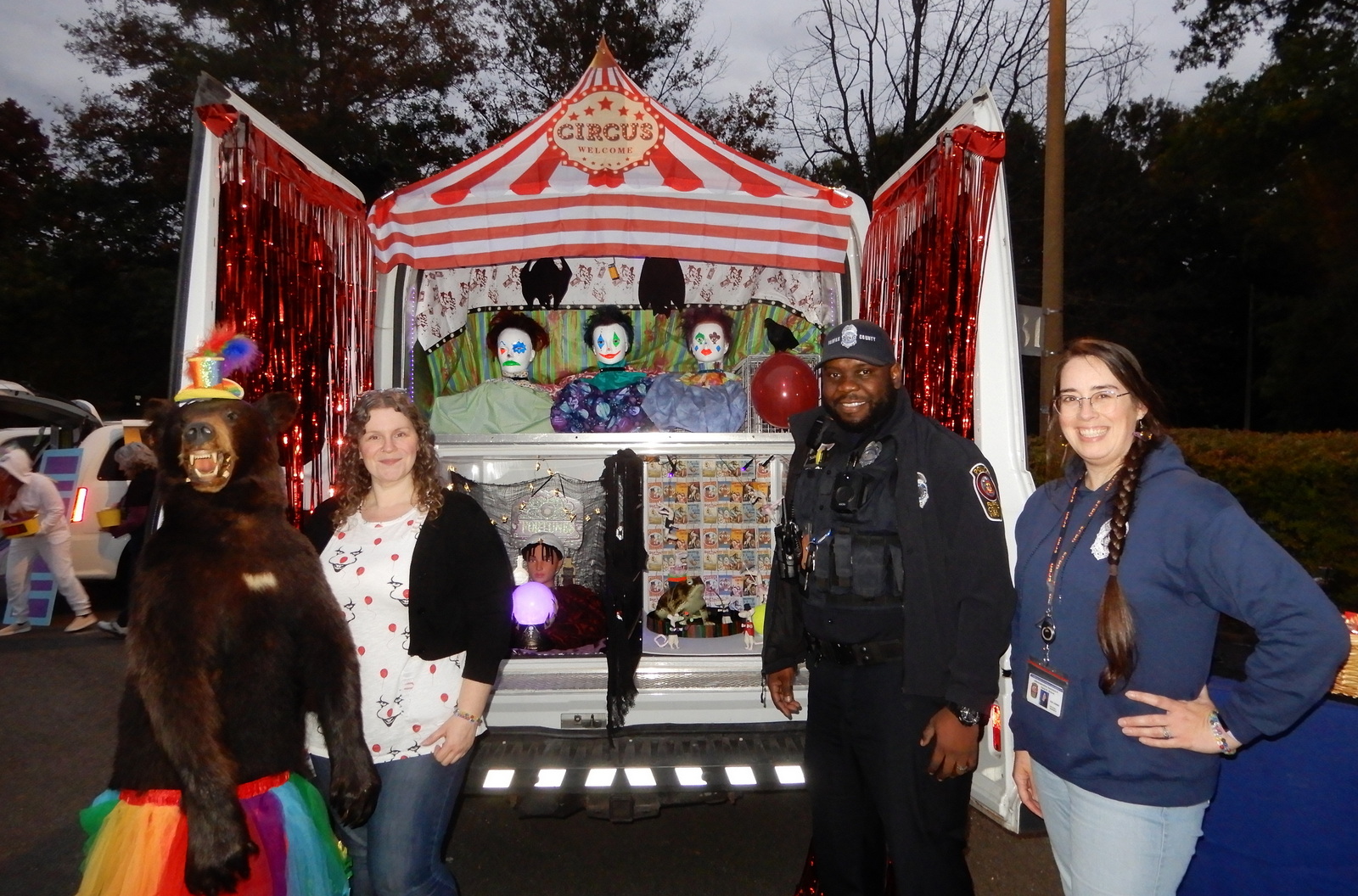 Fairfax County Animal Protection Police (from left) Samantha Duvall, Tony Landa and Dana Grimm chose a haunted-circus theme.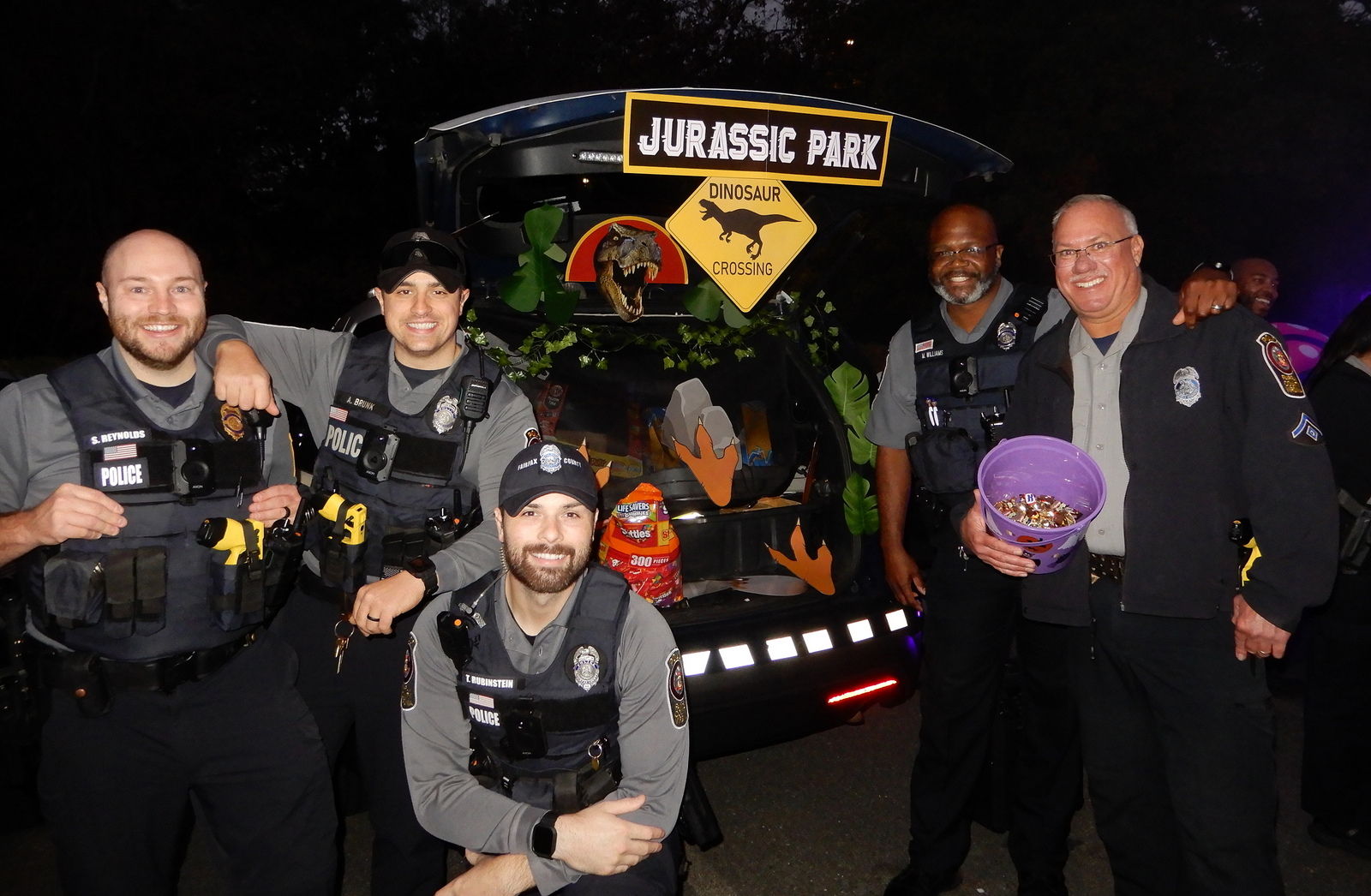 From left are Neighborhood Patrol members Lt. Scott Reynolds, PFC Avery Brunk and PFC Tom Rubinstein, with PFC Mike Williams and MPO Scott Richards, all of the Sully District Station.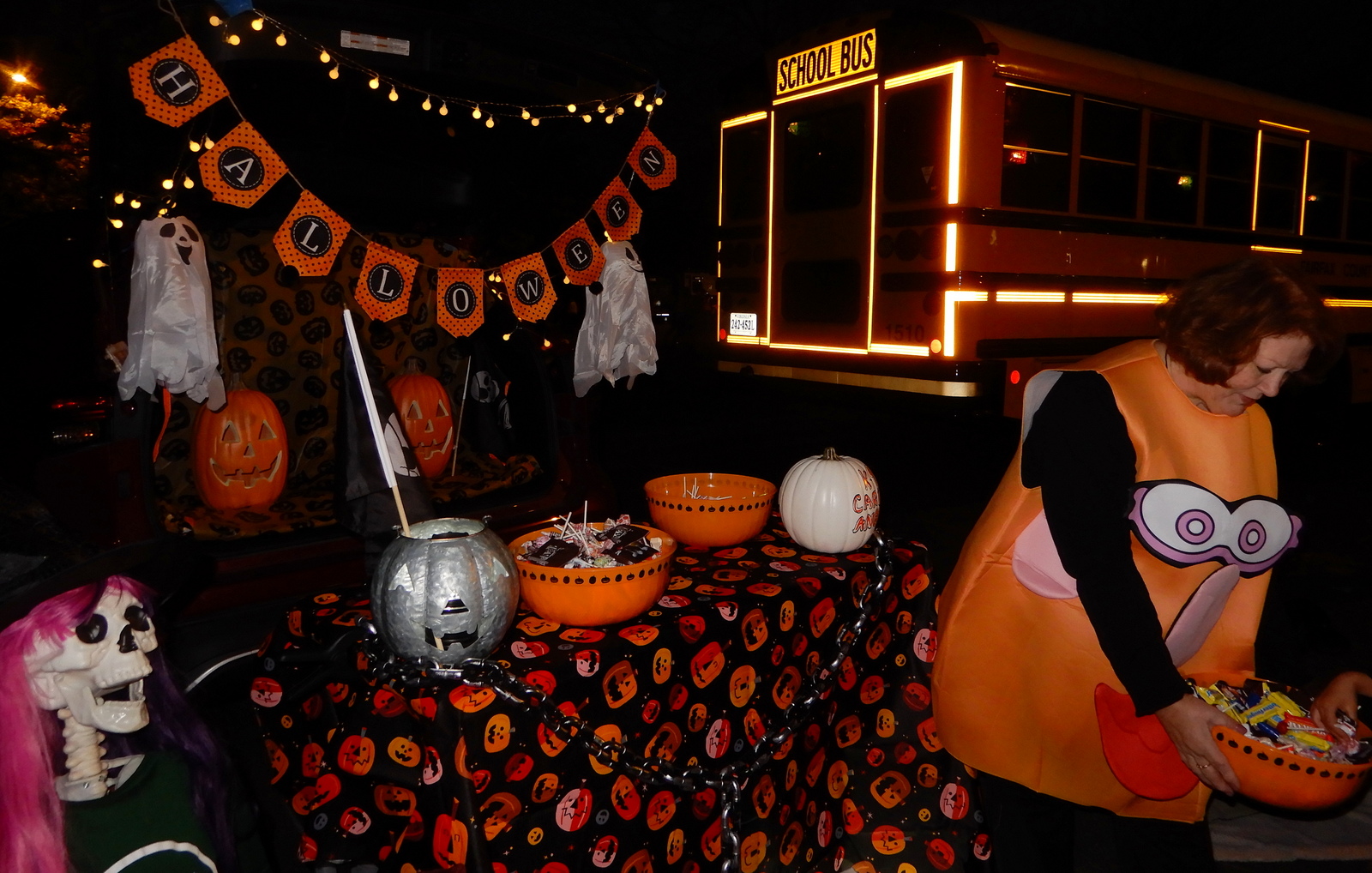 Vicky Carroll of K-9 Caring Angels therapy dogs passes out candy.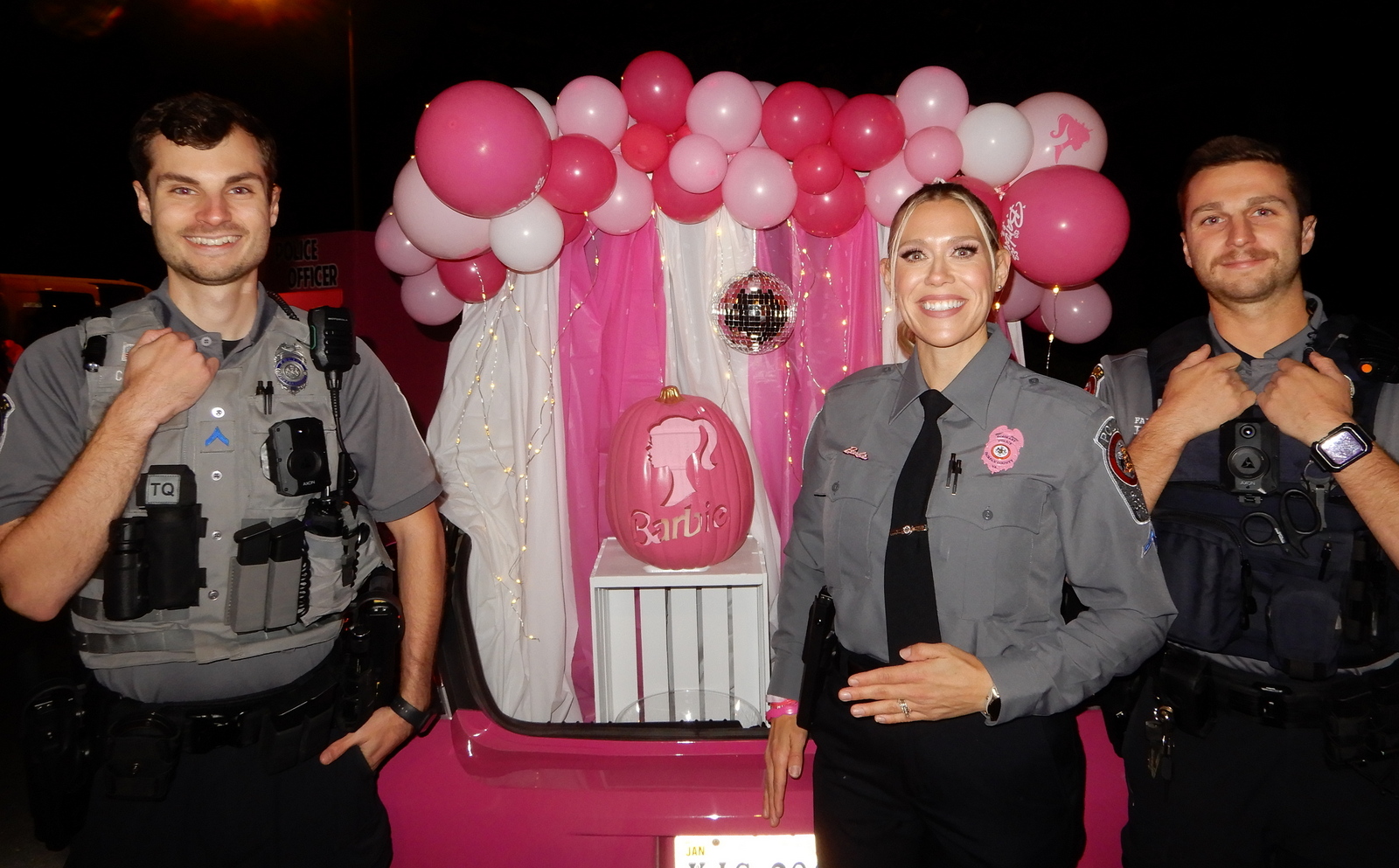 The Barbie-themed display of these Franconia police officers was a big hit.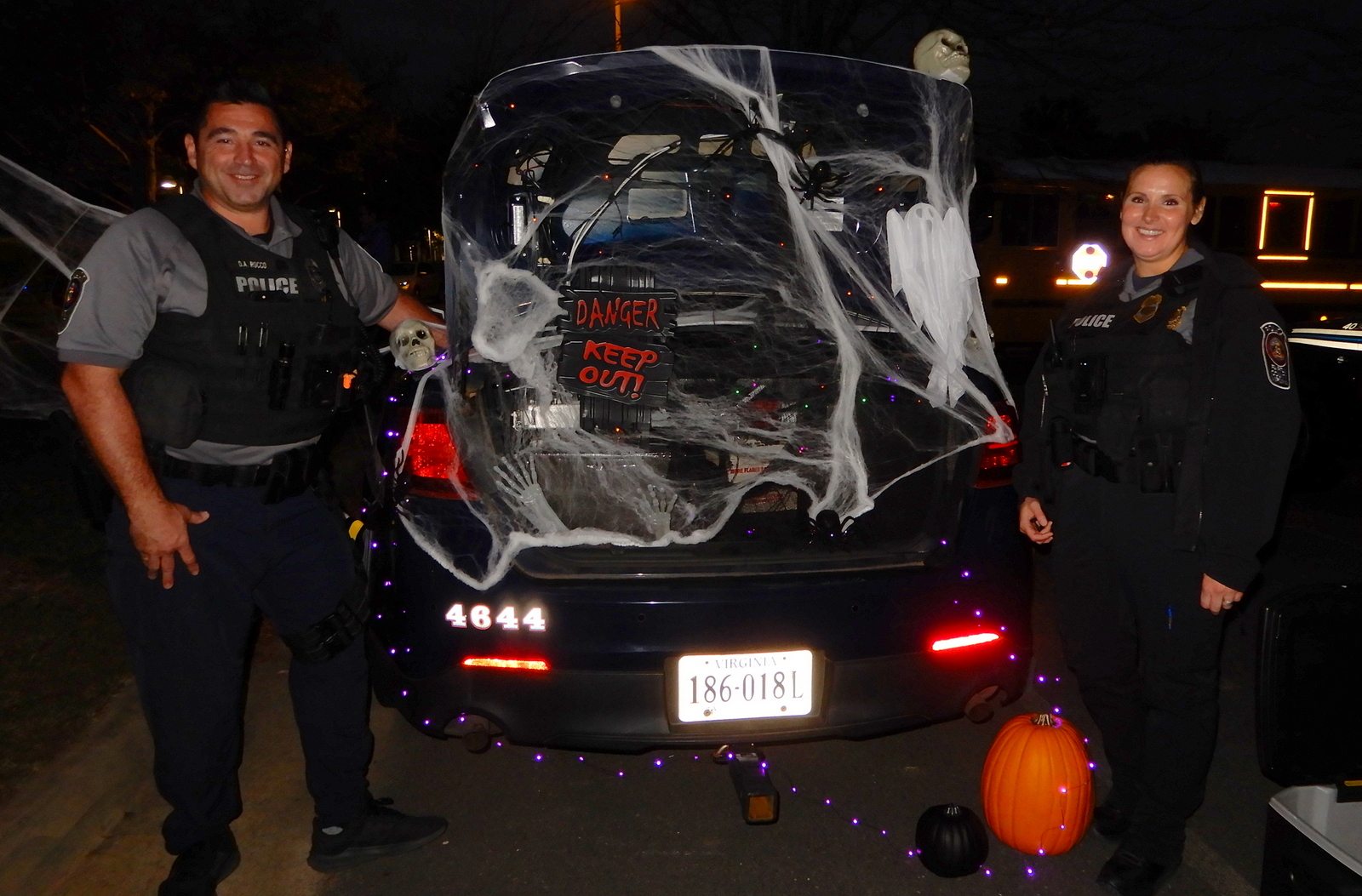 Reston Police MPO Dean Rocco and Sgt. Michelle Pastora with their spooky trunk.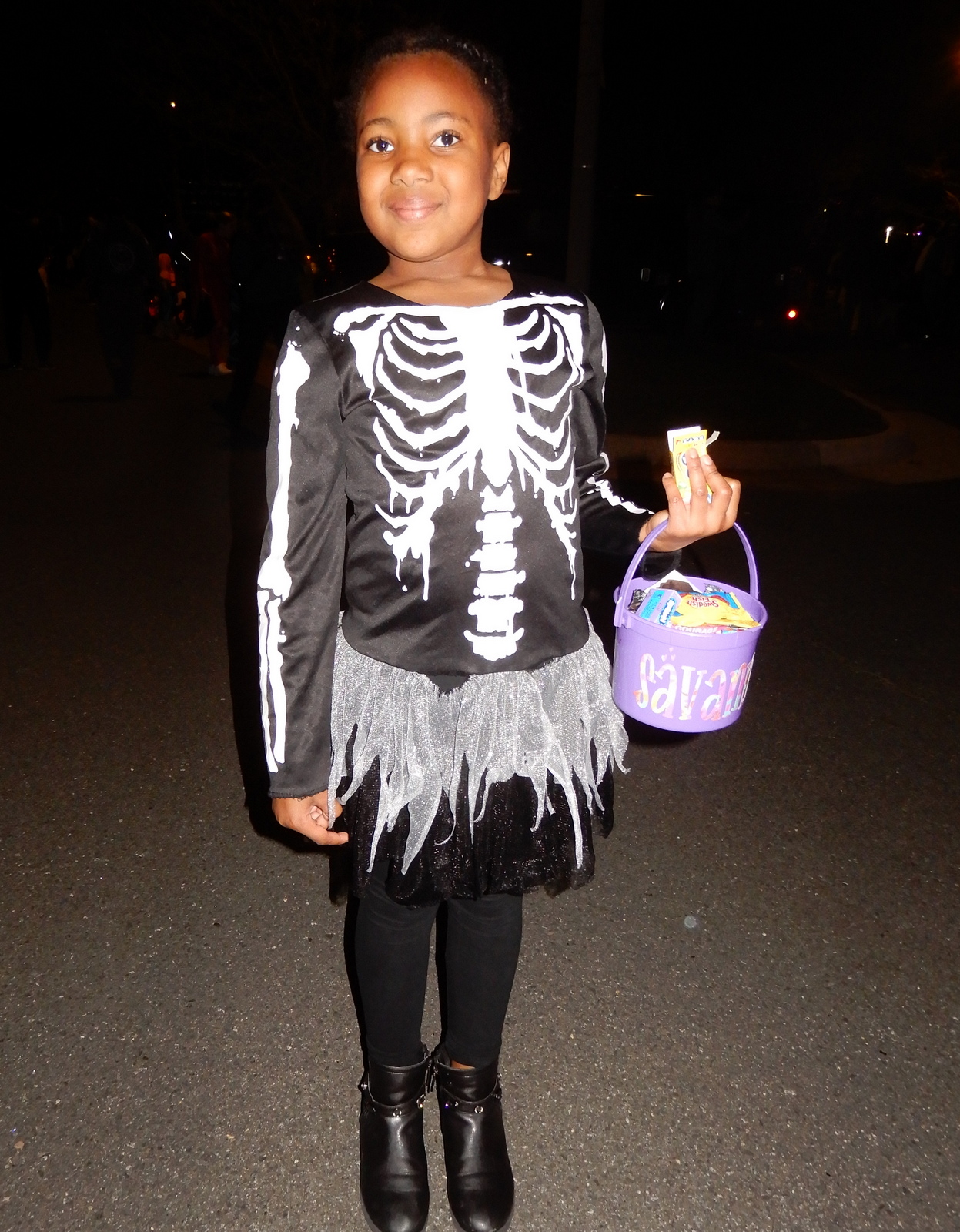 Savannah Harris, 7, in her skeleton costume.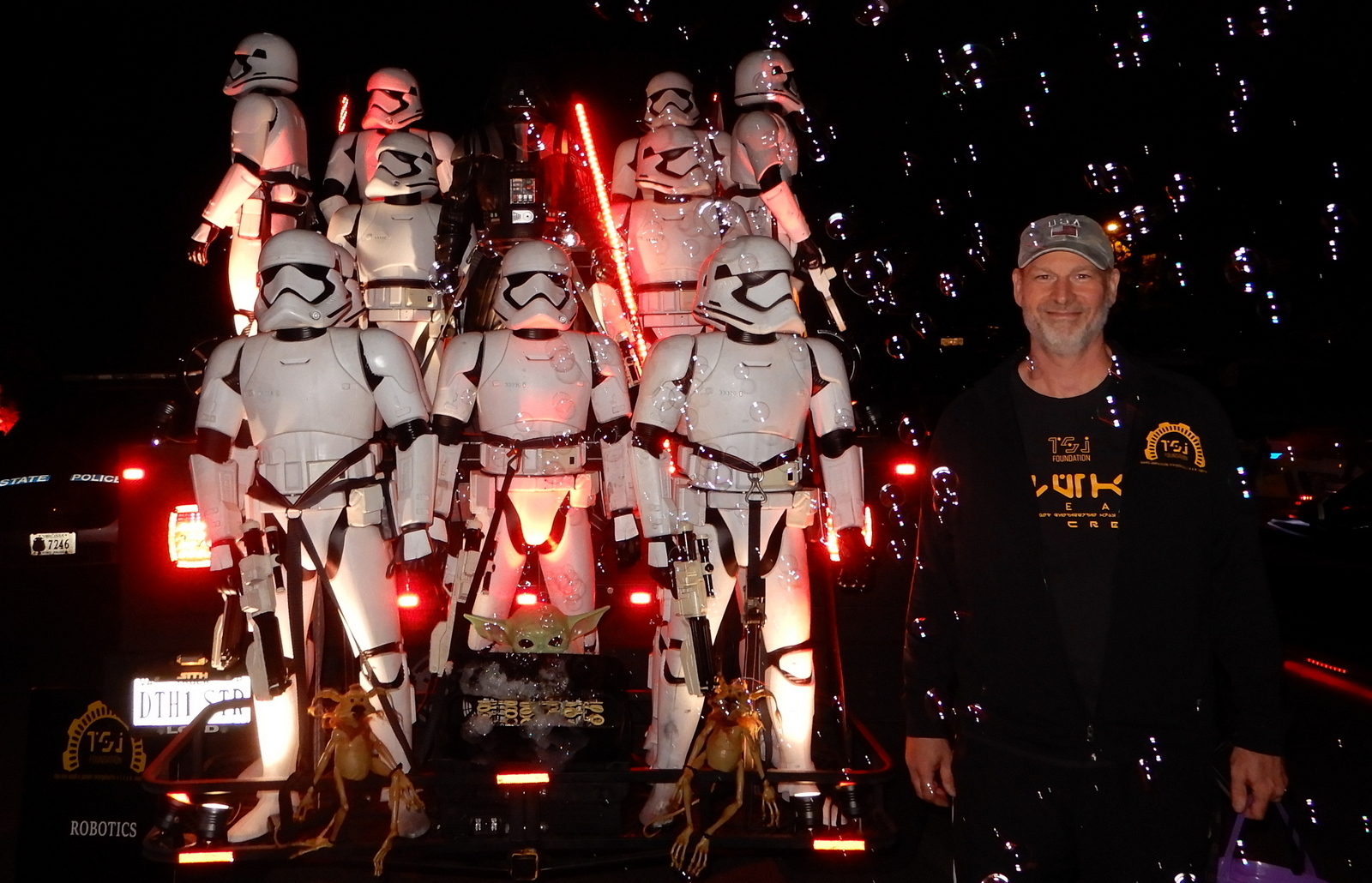 Posing with Star Wars stormtroopers is Eric Jacobs, owner of STEAM education company, Theresa Sondra Jacobs Foundation.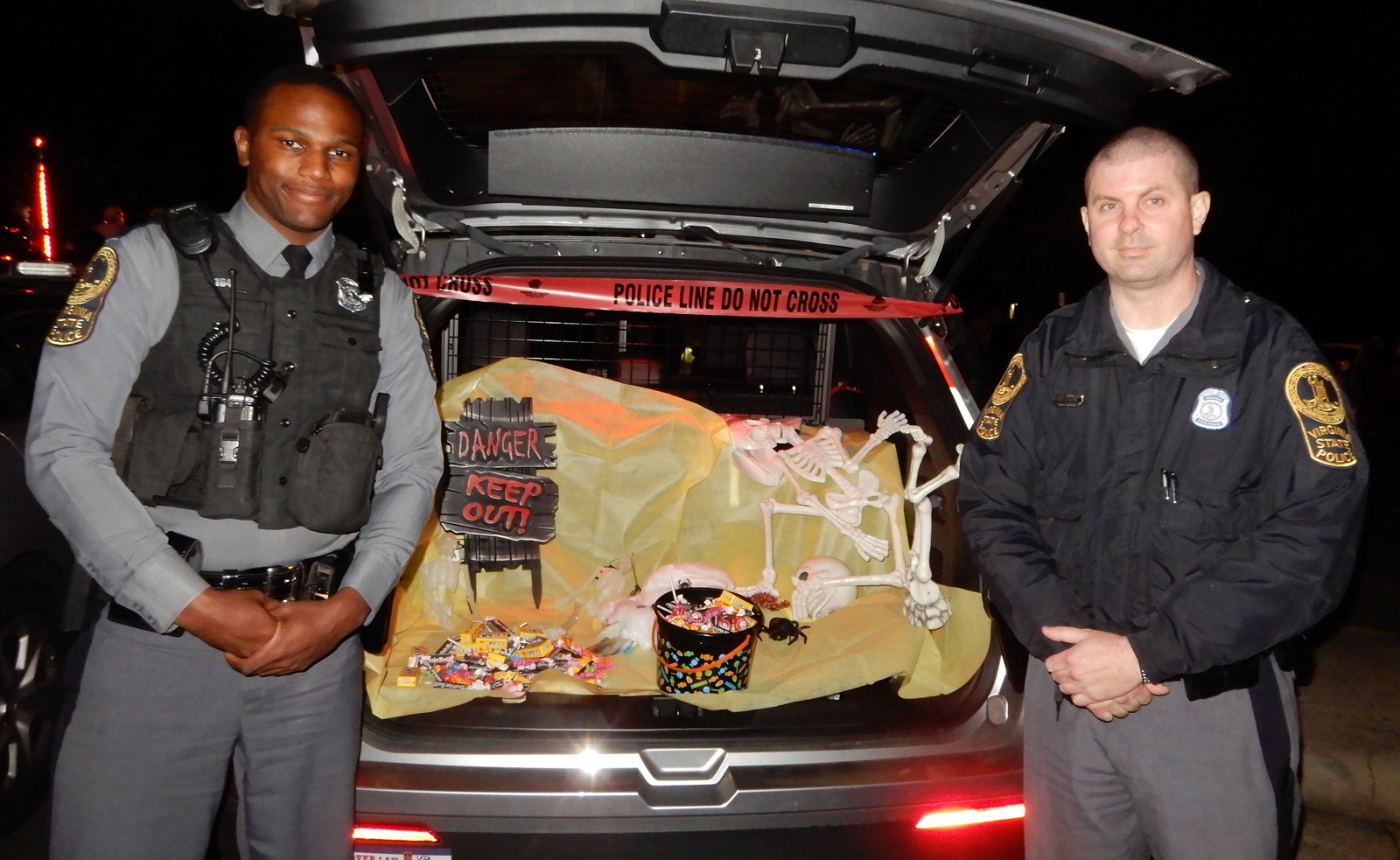 From left are Virginia State Trooper M. Staton and Senior Trooper William Sheehan with their decorated trunk.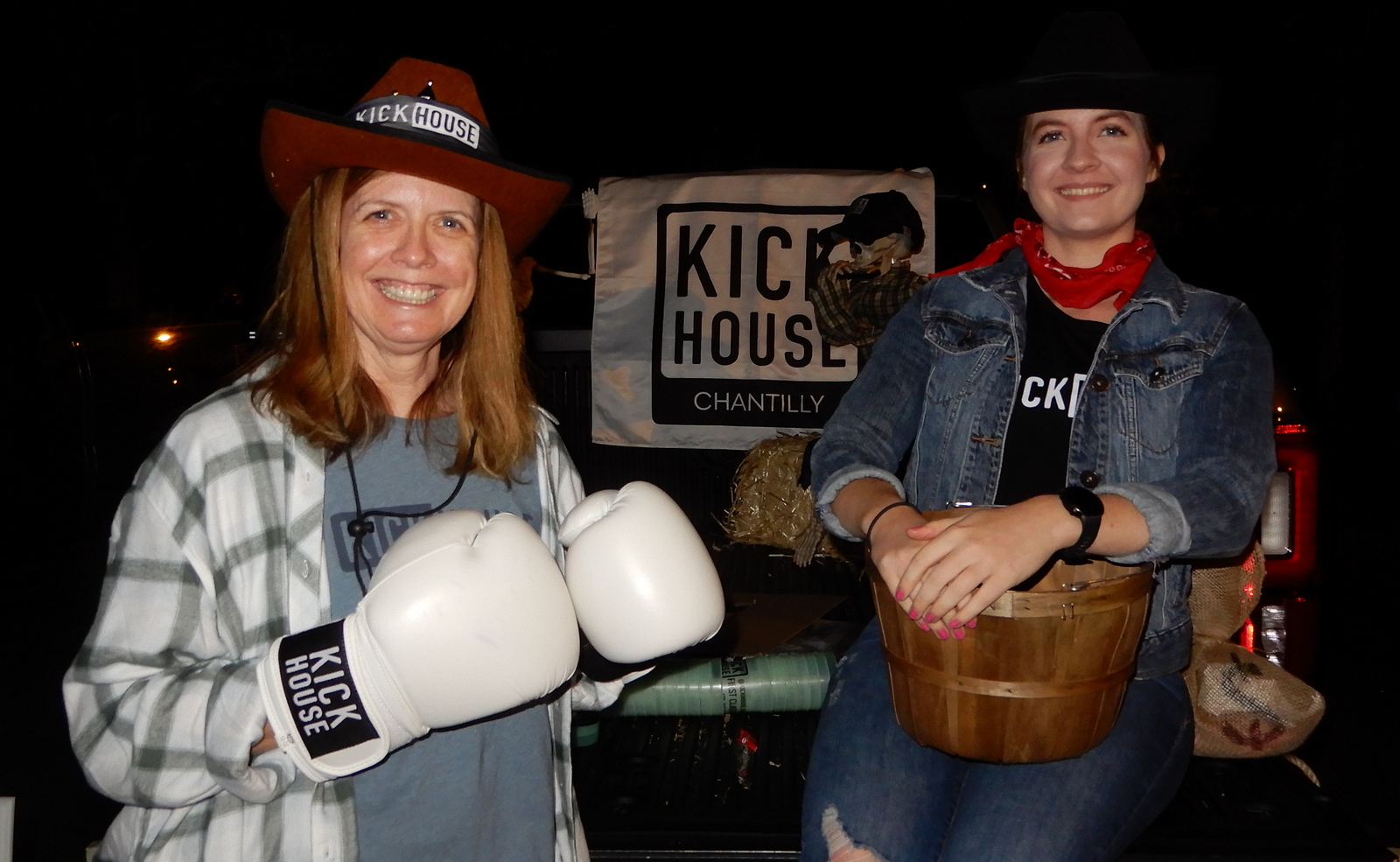 Handing out treats from KickHouse, teaching kickboxing in Chantilly, are (from left) co-owner Diane Lagana and daughter Emily.