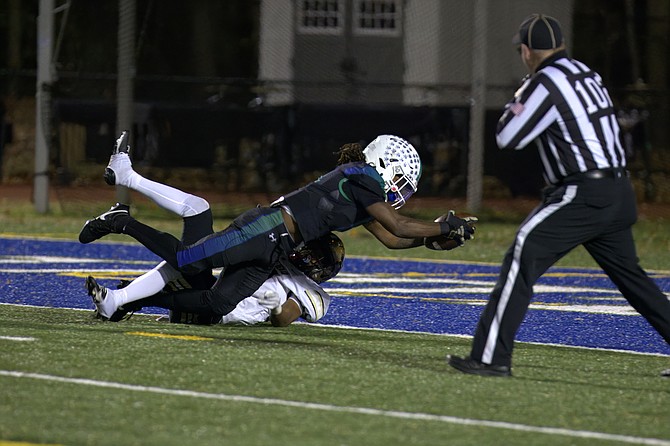 The Westfield Bulldogs (7-2) took on the unbeaten South Lakes Seahawks (9-0) on Nov. 3 in Reston. 
South Lakes would open by scoring 14 points in the first quarter. Isaiah Copeland ran in for a 5 yard touchdown. Later in the quarter with 3:48 to play South Lakes Nick Harris found Brian Kennedy on a 45 yard touchdown reception. 
In the 2nd quarter Westfield would score 17 unanswered points. Westfield Zack Nicklas kicked a 40 yard field goal with 10:56 to play before halftime. Everett Sawyer pulled in a 10 yard touchdown reception with 5:59 left in the 2nd quarter. Kennedy Duda rushed in from 15 yards out with 1:34 to play.
However, the 3rd quarter South Lakes' Brian Kennedy ran in from 17 yards out to once again give South Lakes the lead 21-17. But it was short-lived, Kennedy Duda would rush in from 70 yards out to electrify the Westfield crowd and give Westfield a 24-21 advantage with 4:30 to play in the 4th quarter. 
Brian Kennedy would score on a 65 yard touchdown reception and the South Lakes defense would hold Westfield from scoring again to take a 28-24 nailbiter. 
In the first round of the playoffs South Lakes (10-0) will play Yorktown (6-3). 
Westfield (7-3) will take on Washington Liberty (9-1). In other playoff games the Madison Warhawks (9-1), twice state runners-up, will play Langley (5-5).
Photos by Will Palenscar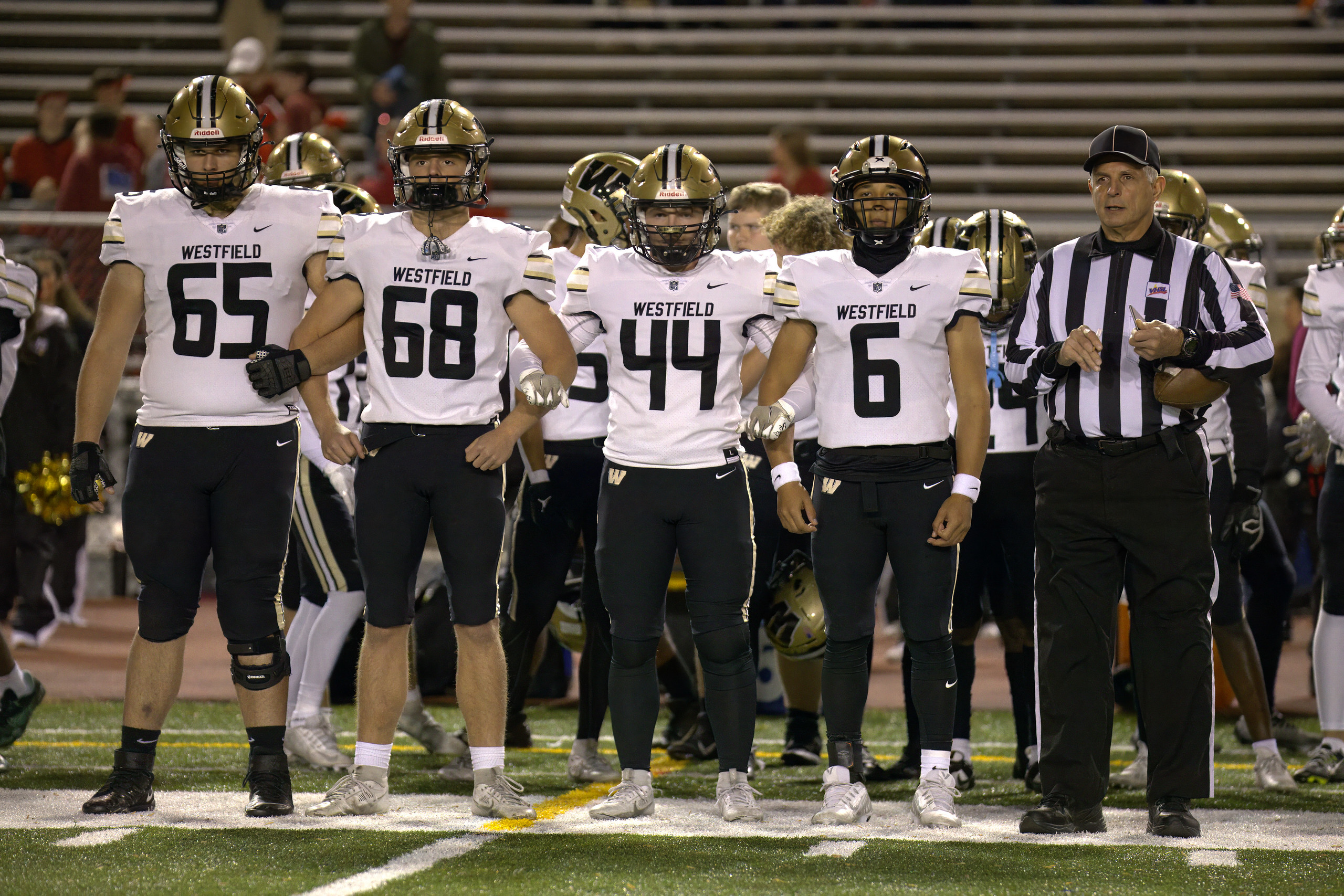 Westfield captains, Charles Beamon #65, Brendan Patridge #68, William Whitton #44, Matthew Jenks #6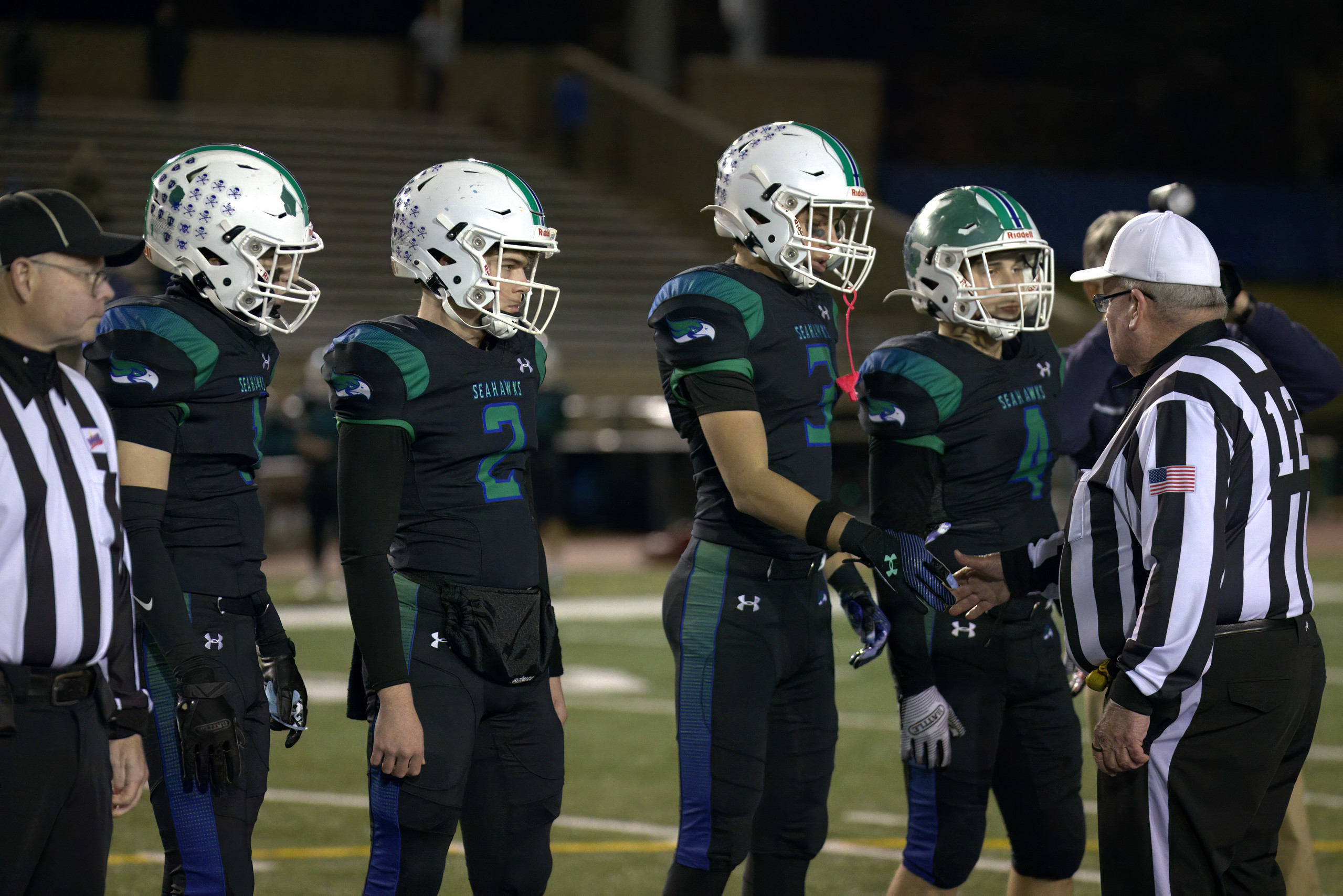 South Lakes captains, Jack Schnable #1, Nick Harris #2, James Zschunke #3, Jacob Kyger #4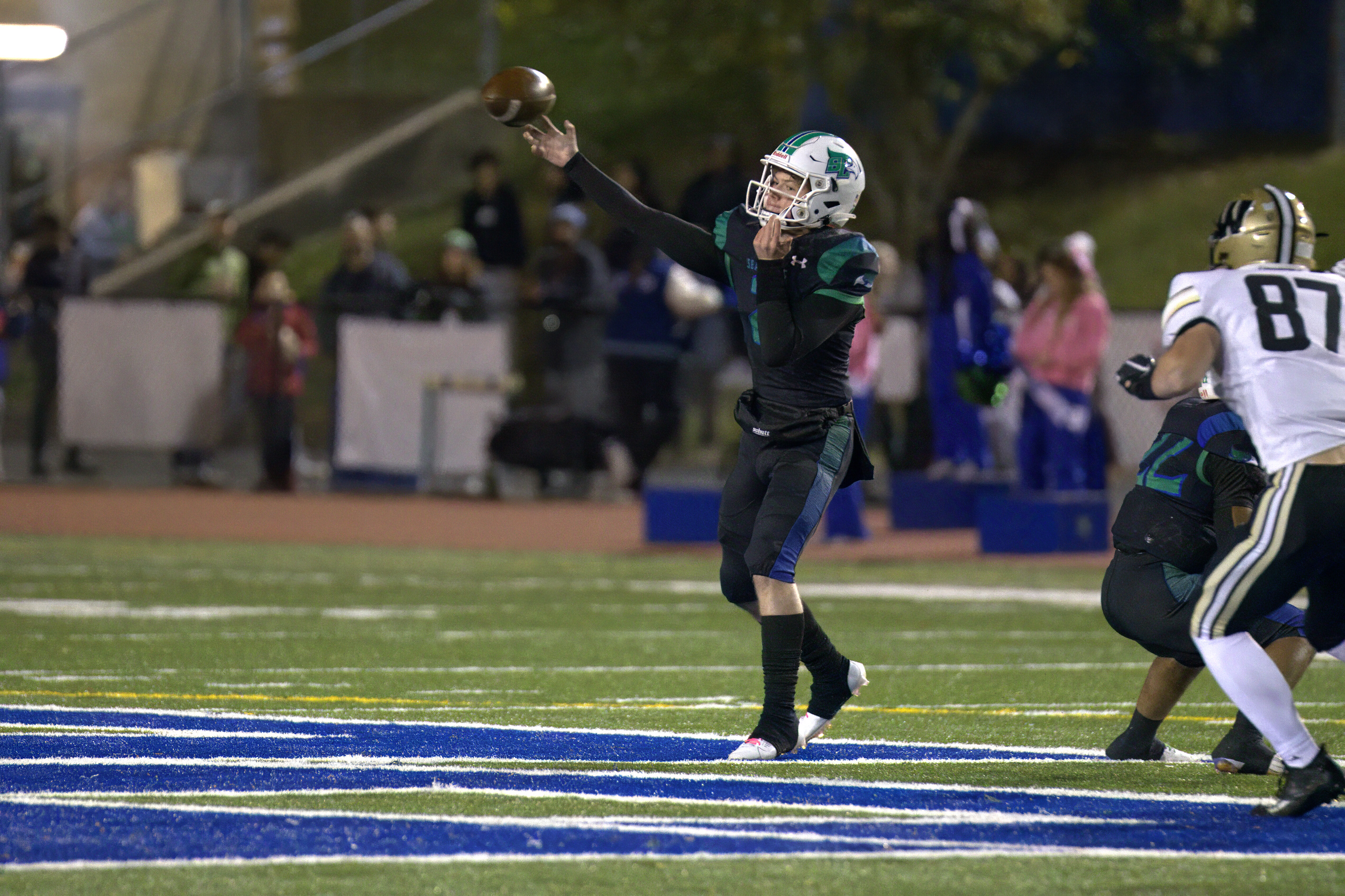 QB Nick Harris passes the football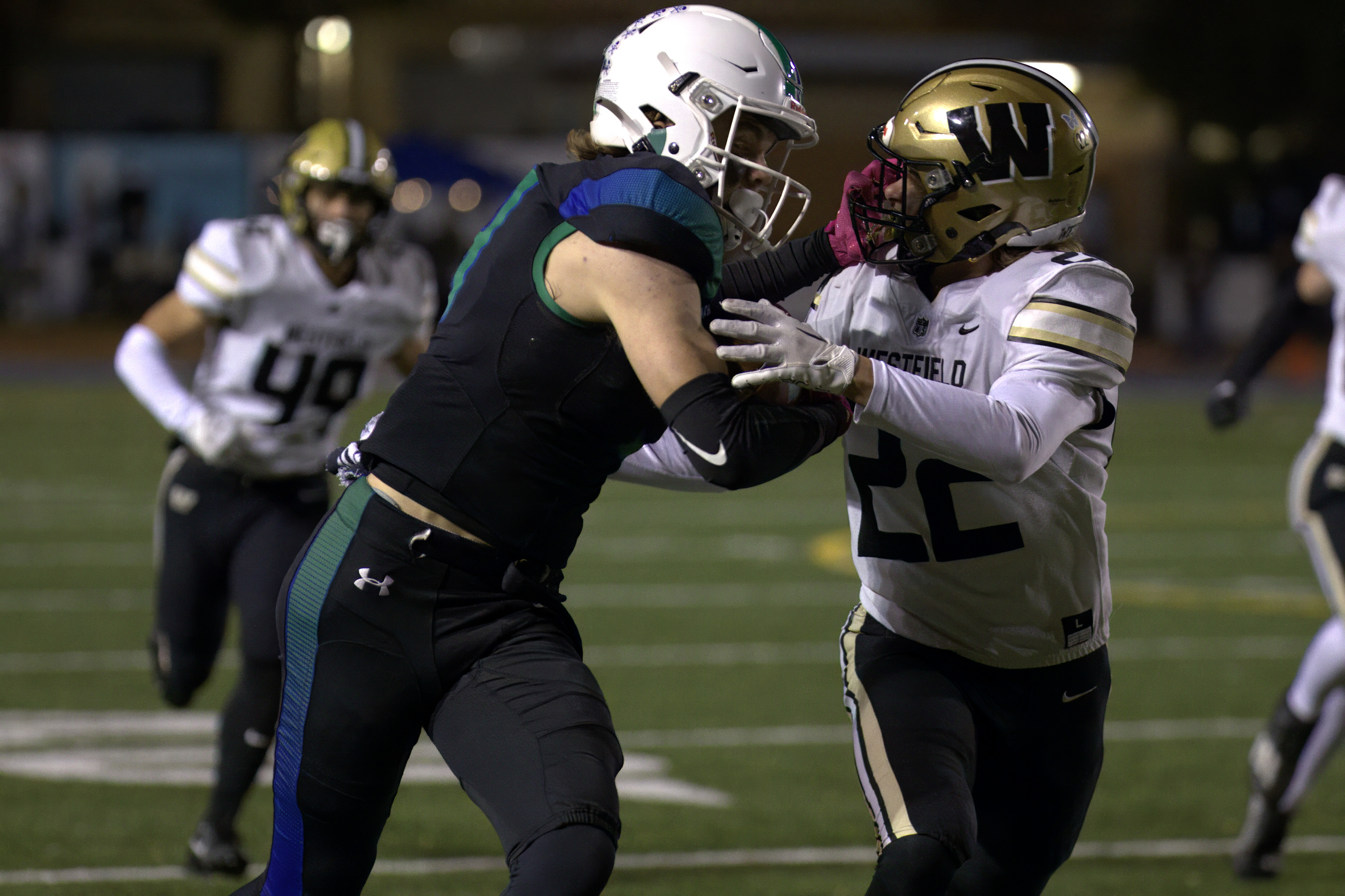 Eye-to-eye, South Lakes' JP Neaves #9 and Westfield player Jay Rennyson #22.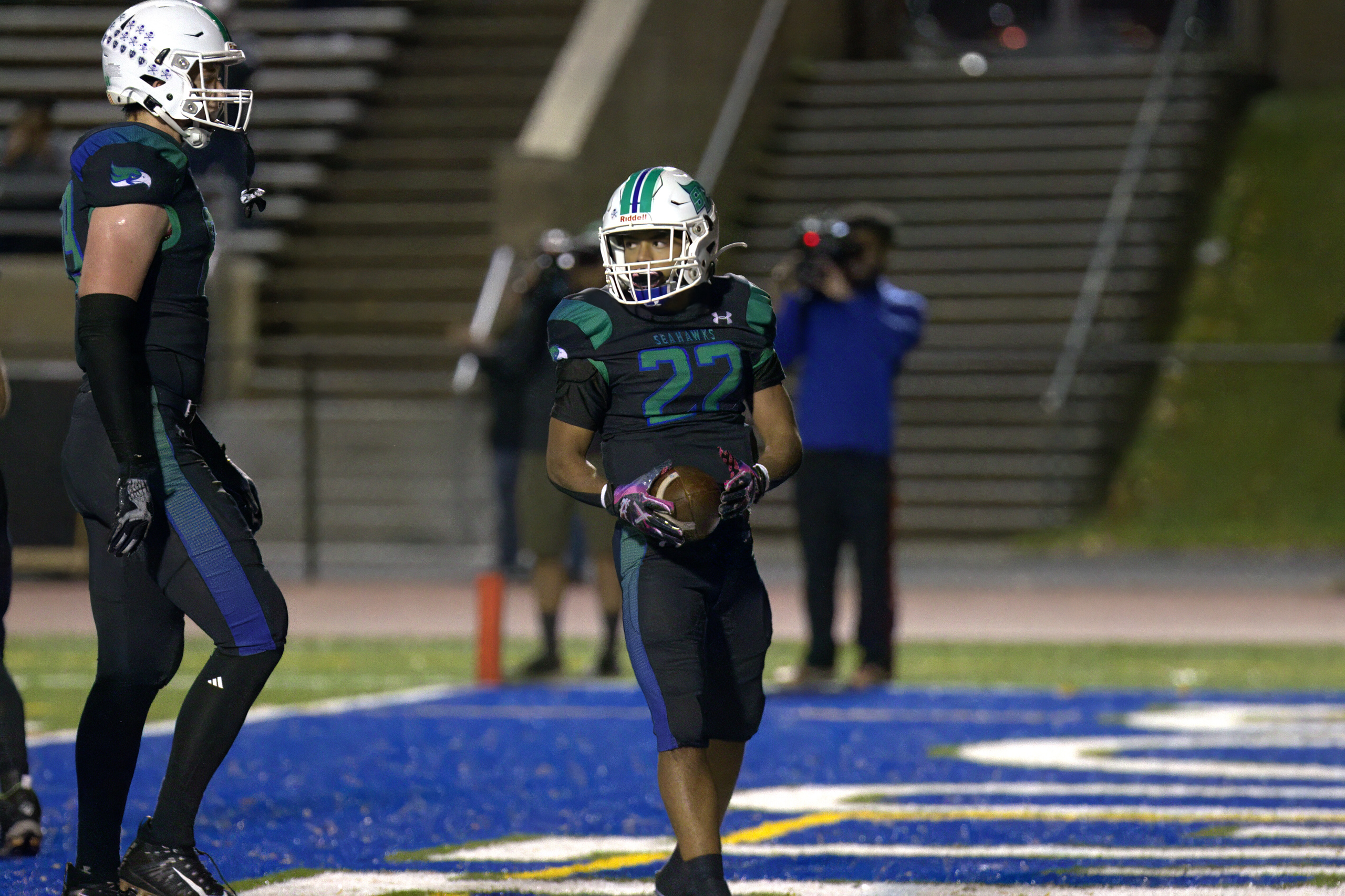 Isaac Copeland #22 is in for a South Lakes touchdown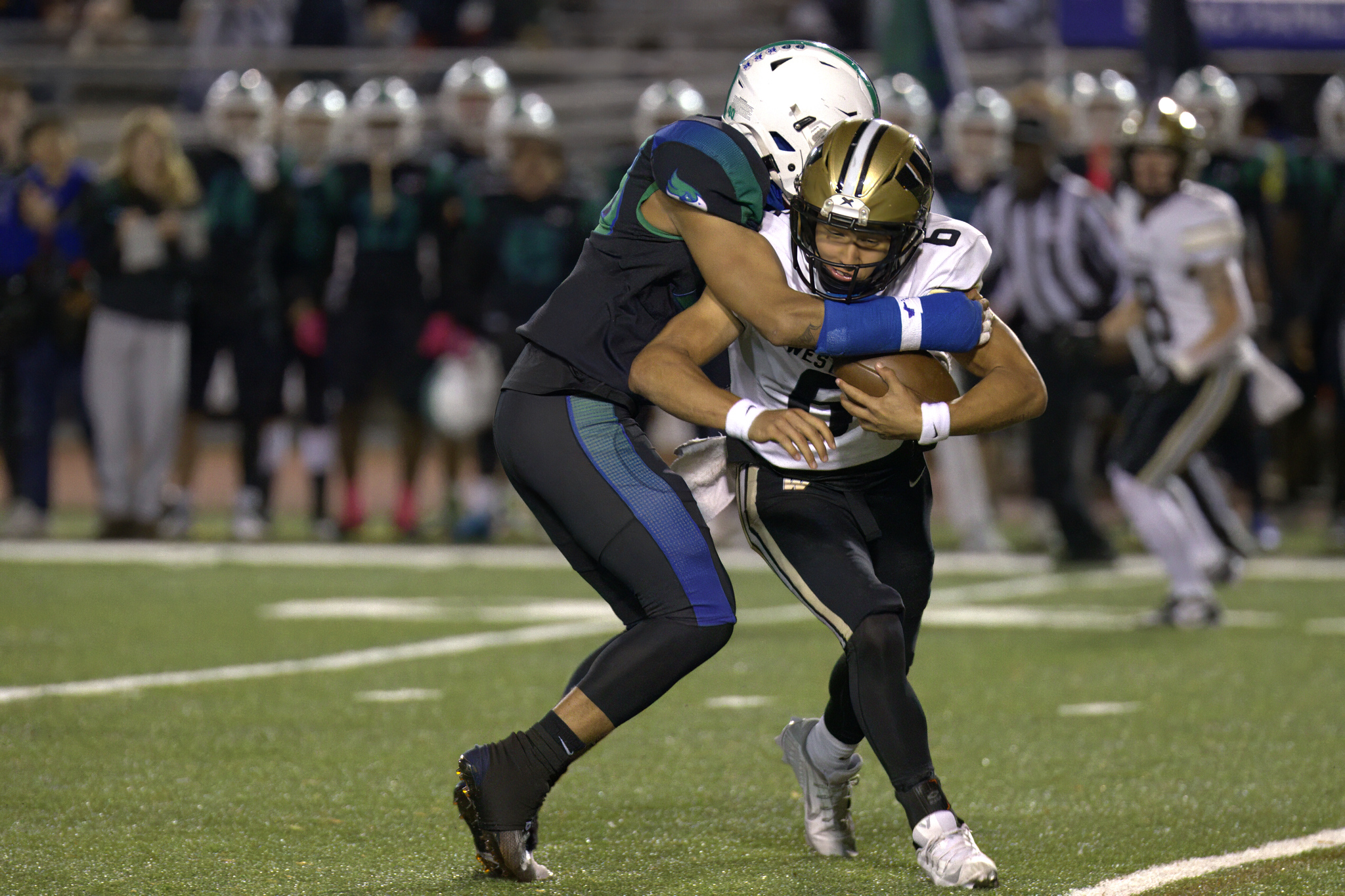 Matthew Jenks #6 is wrapped up by a South Lakes defender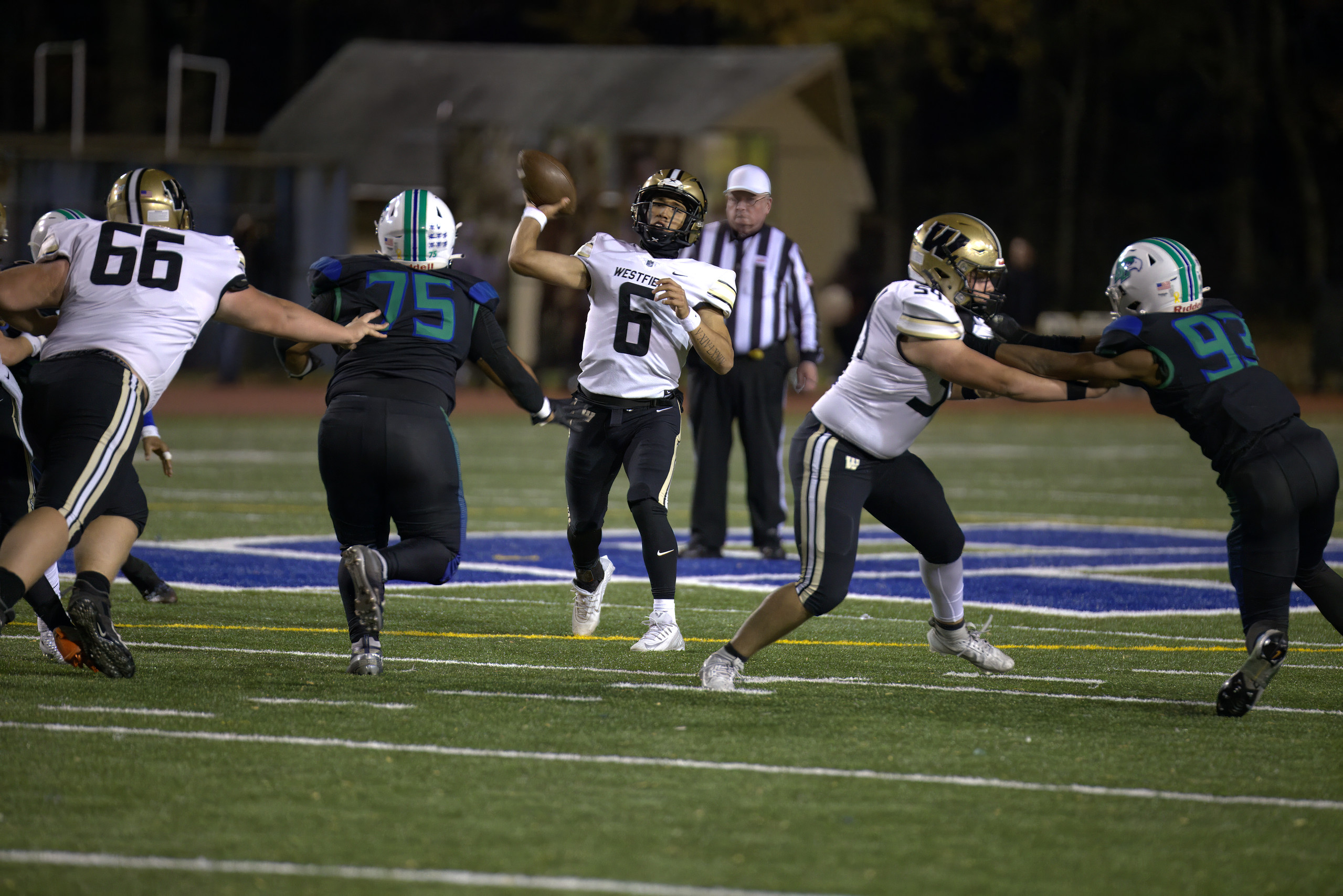 Matthew Jenks #6 has a Westfield receiver open down the field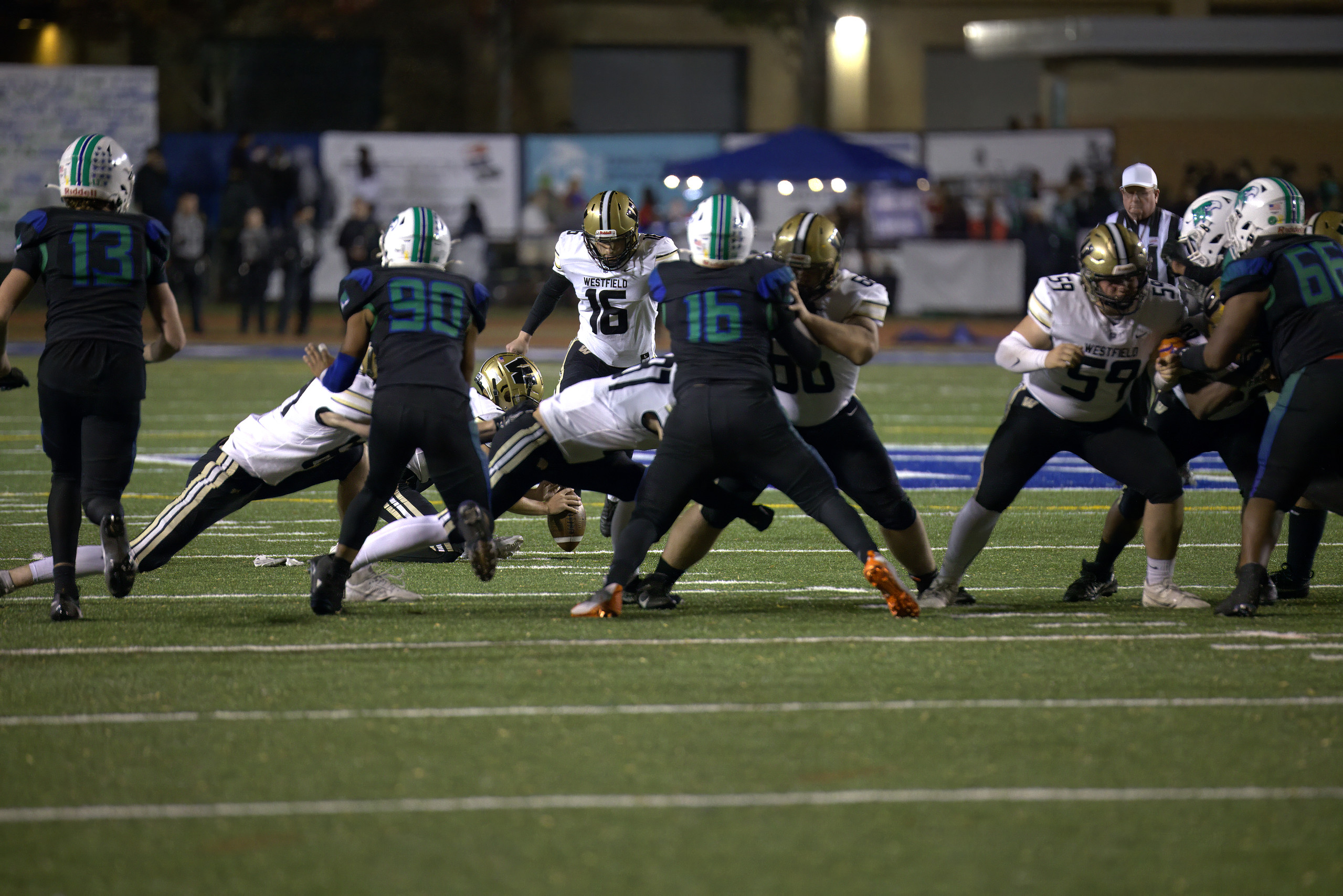 Zachary Nicklas #16 kicks a 40 yard field goal for Westfield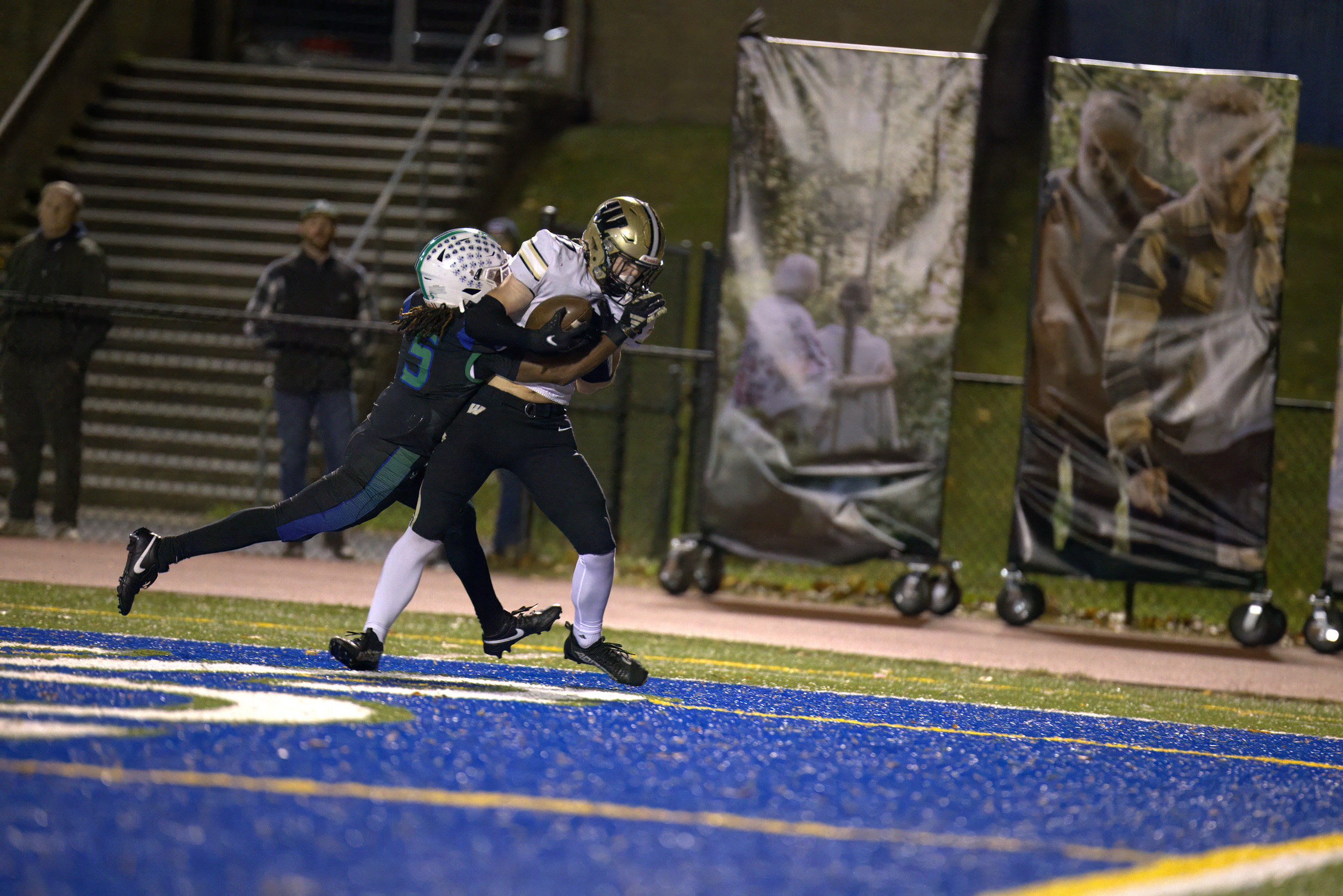 Everrett Sawyer #87 beats South Lakes DB Brian Kennedy to the ball for a Westfield touchdown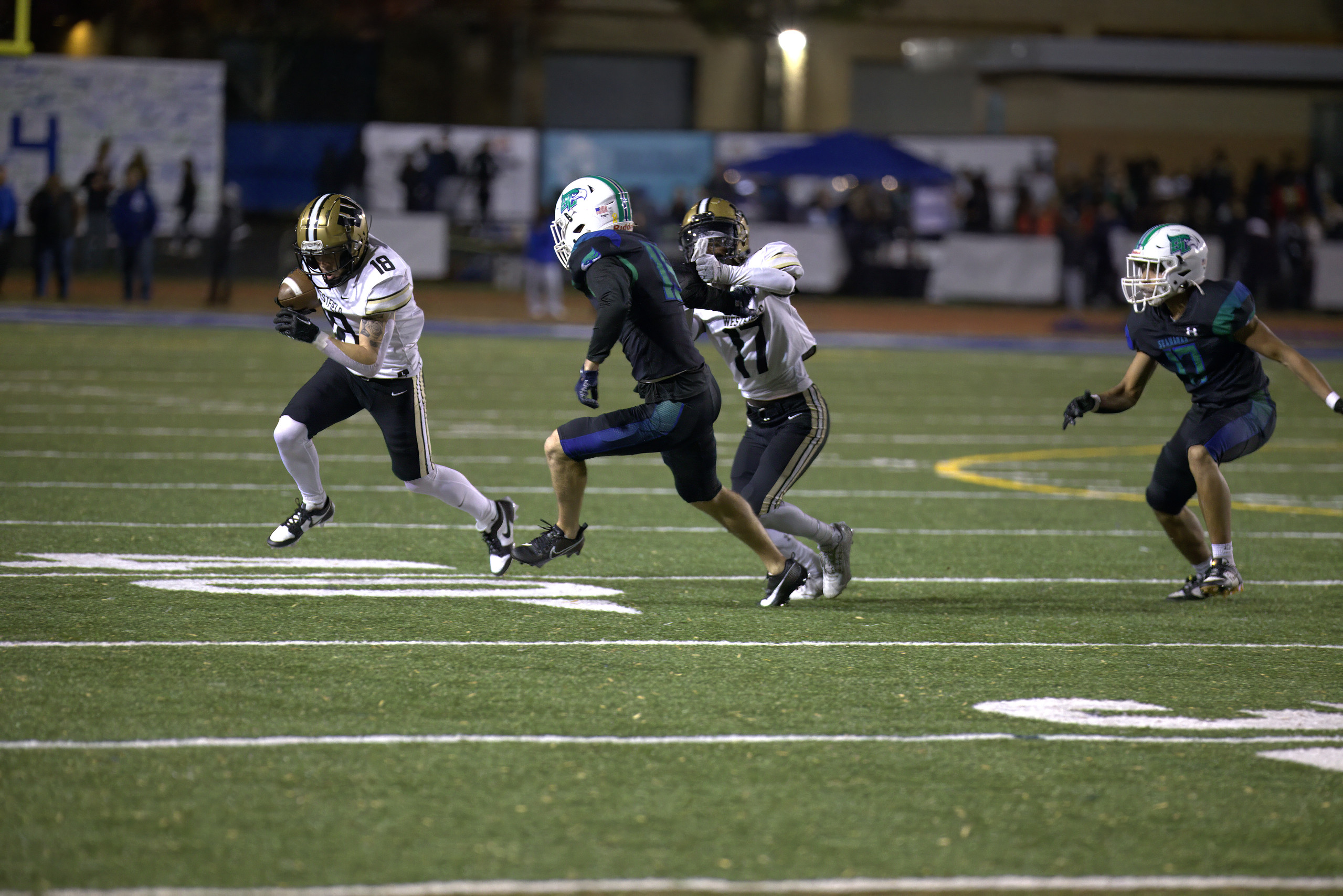 Landon Murphy #18 accelerates after a Westfield reception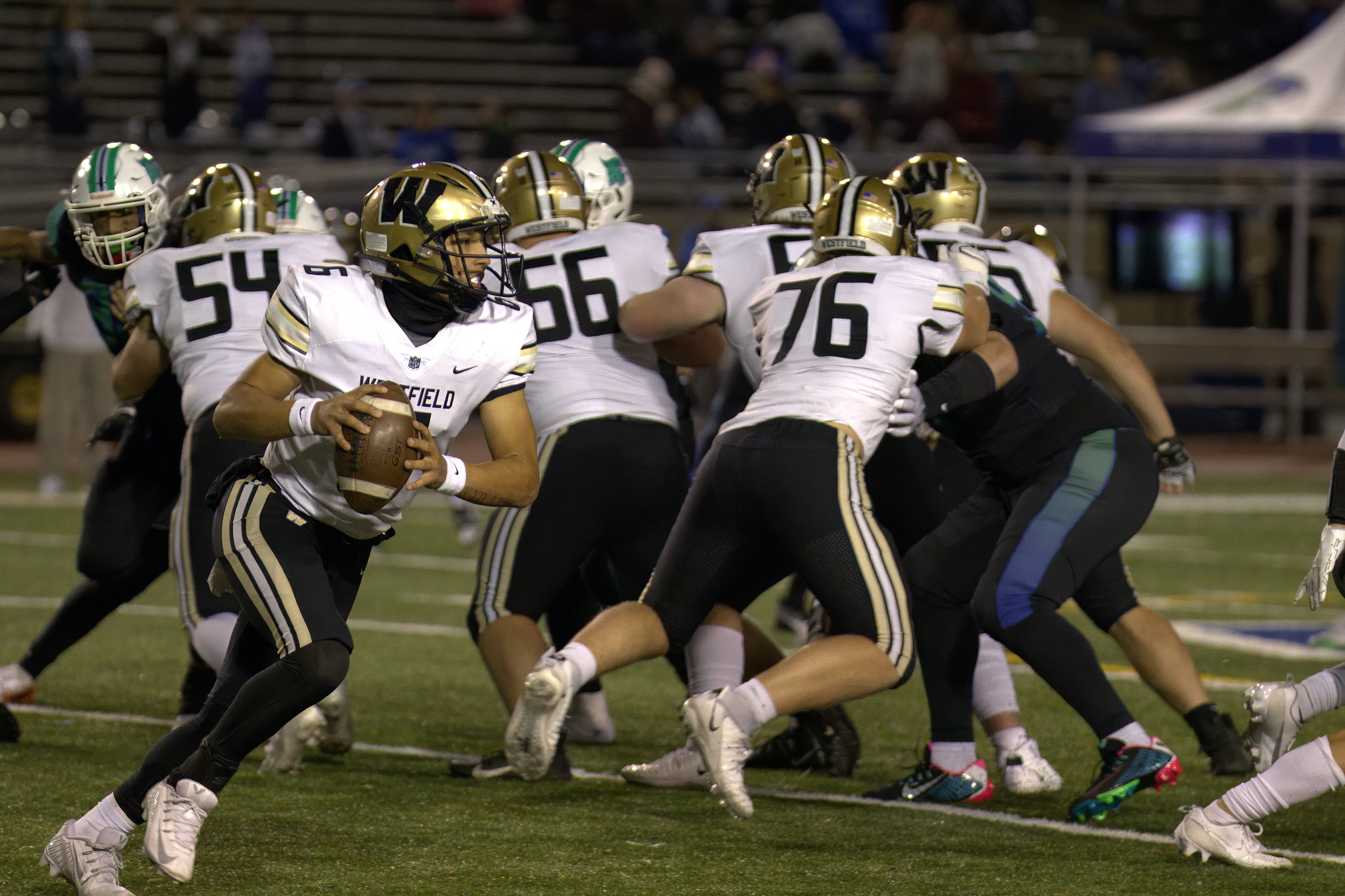 Matthew Jenks runs with the ball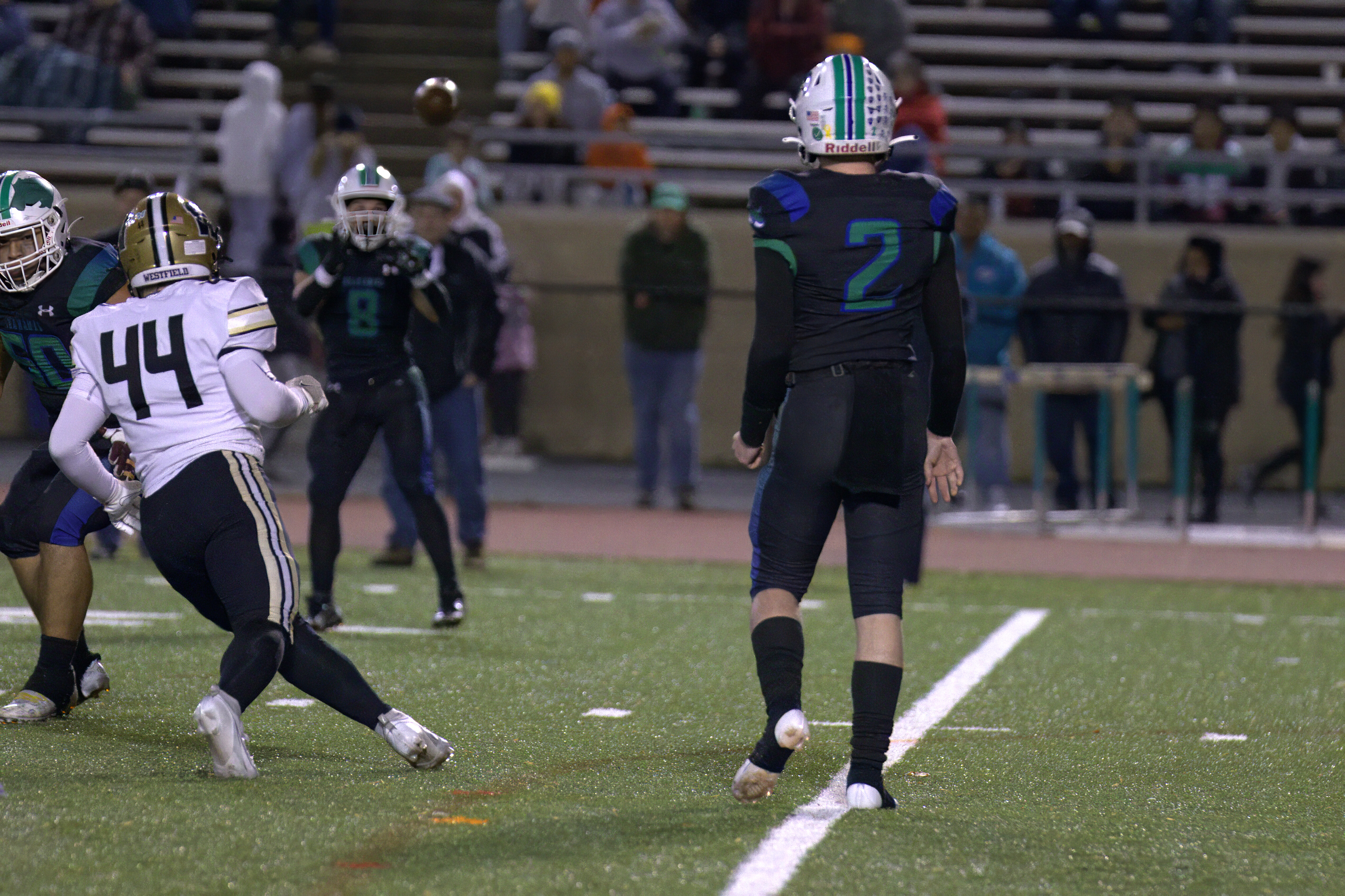 Nick Harris passes to running back Cody Wood #8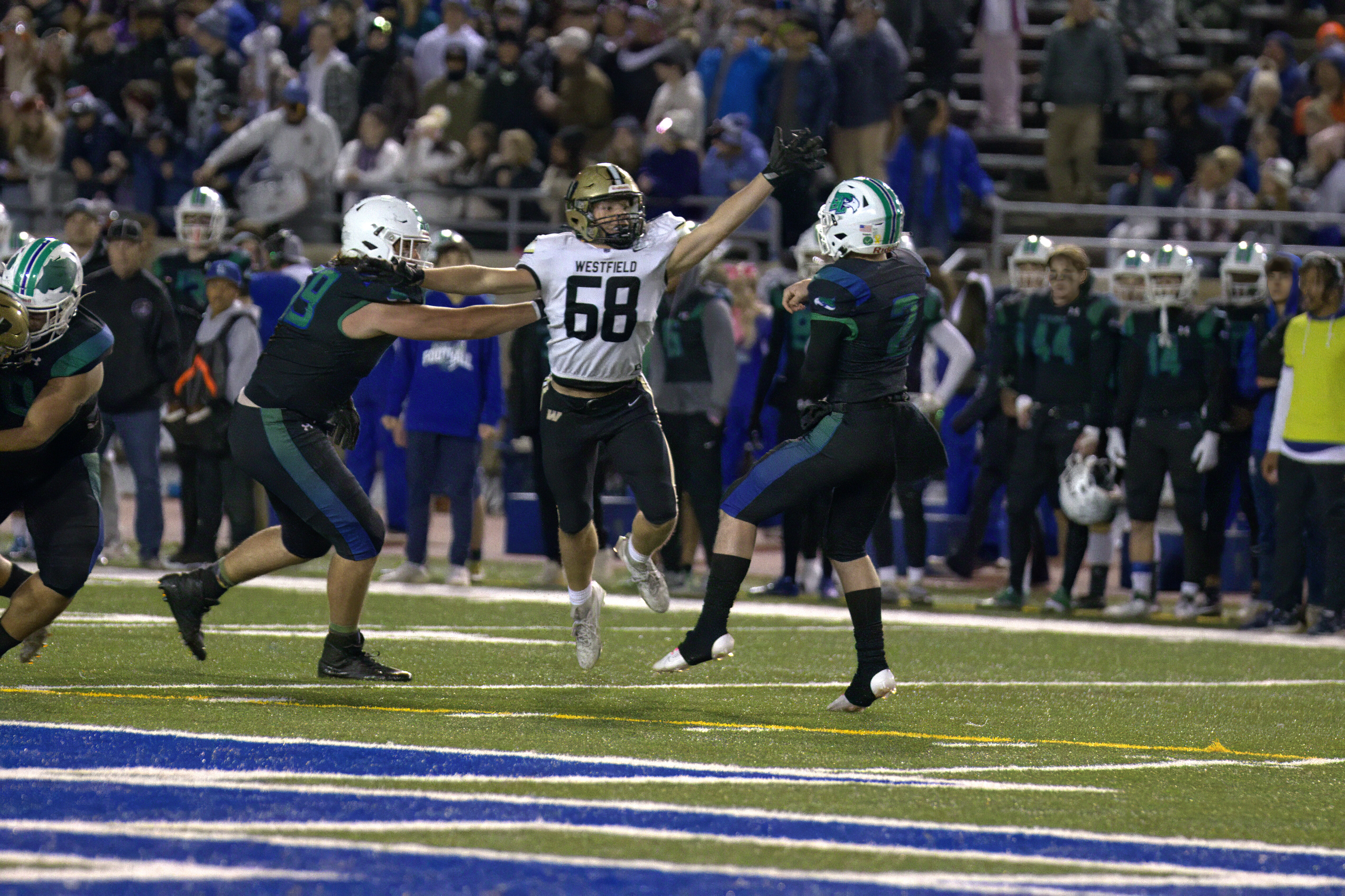 Brendan Partridge #68 harassaes South Lakes QB Nick Harris #2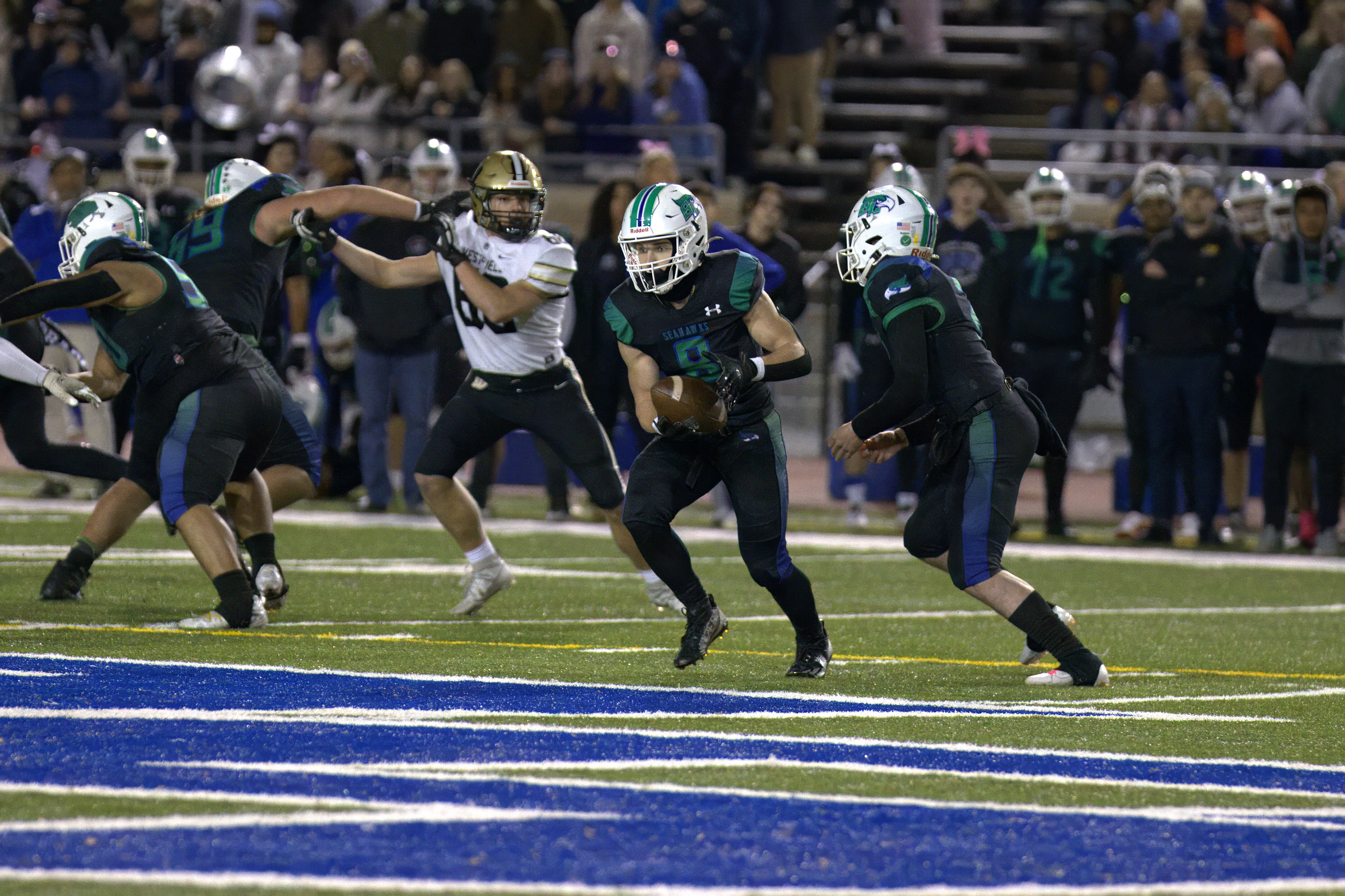 Running back Cody Woods #8 appears ready to hand ball back to QB Nick Harris #2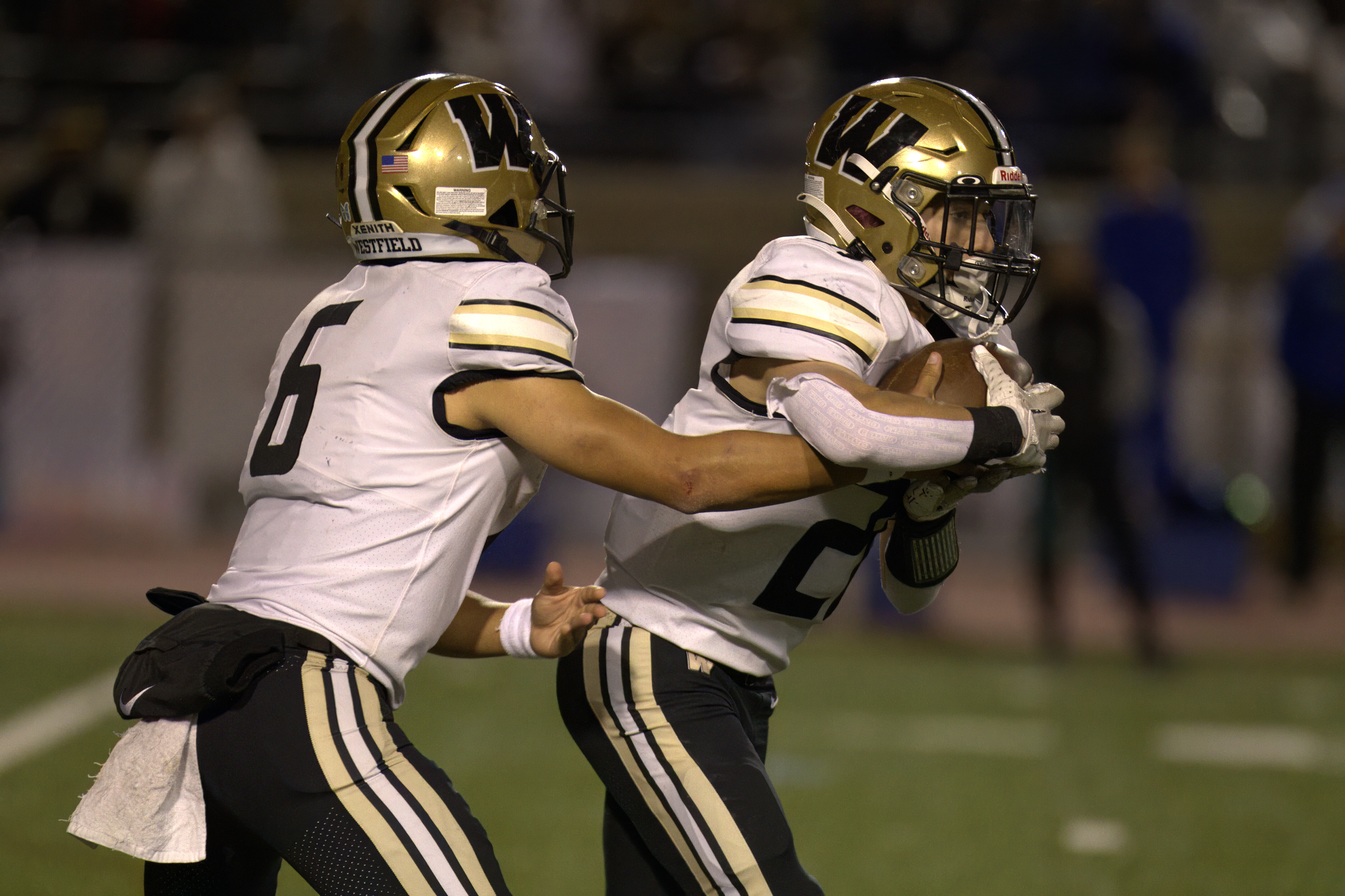 Kennedy Duda #21 has had six touchdowns in Westfields last two games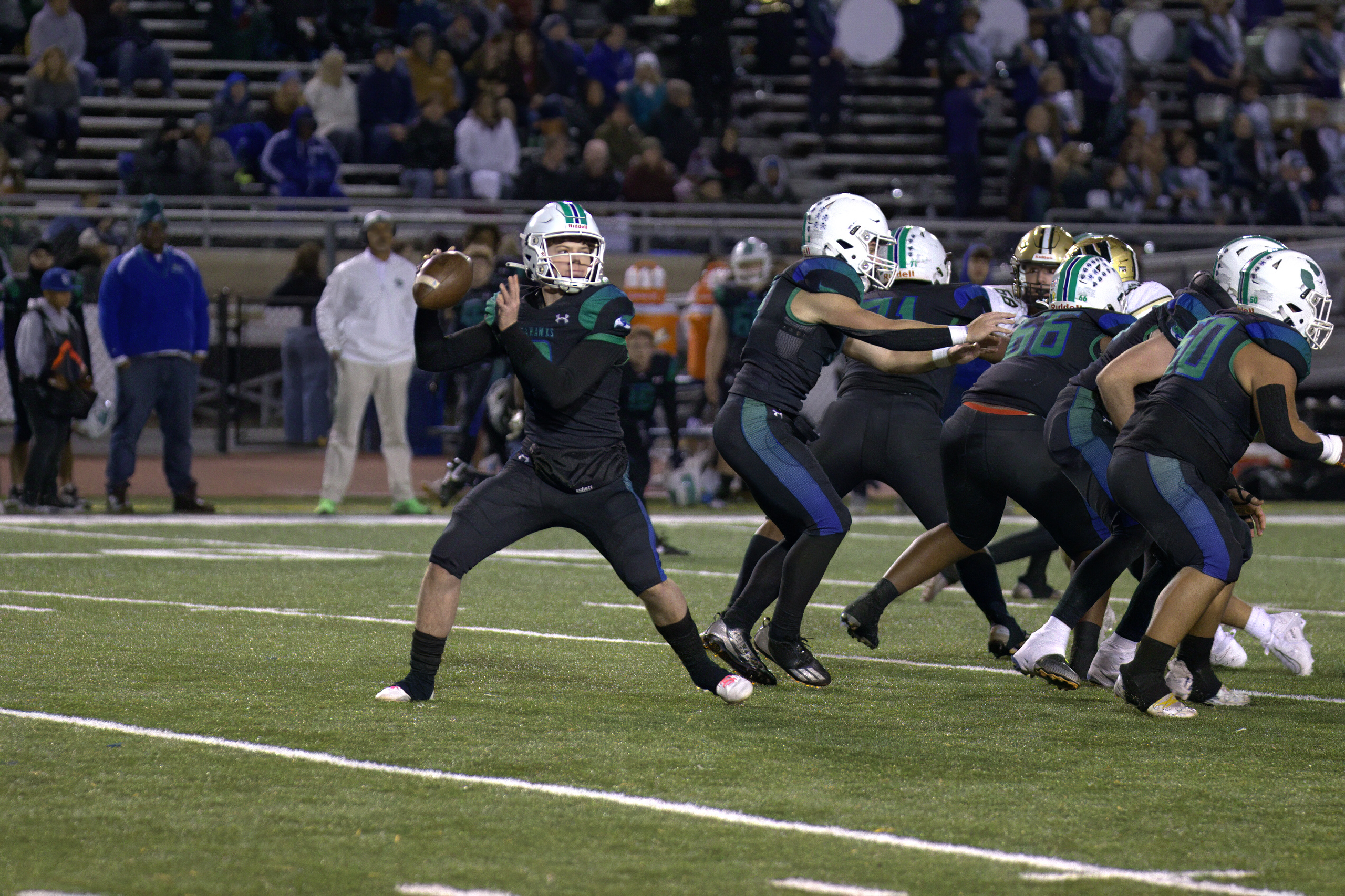 Nick Harris looks downfield for a South Lakes receiver
Kennedy Duda #21 breaks another long touchdown run and has Huda Johnson behind him.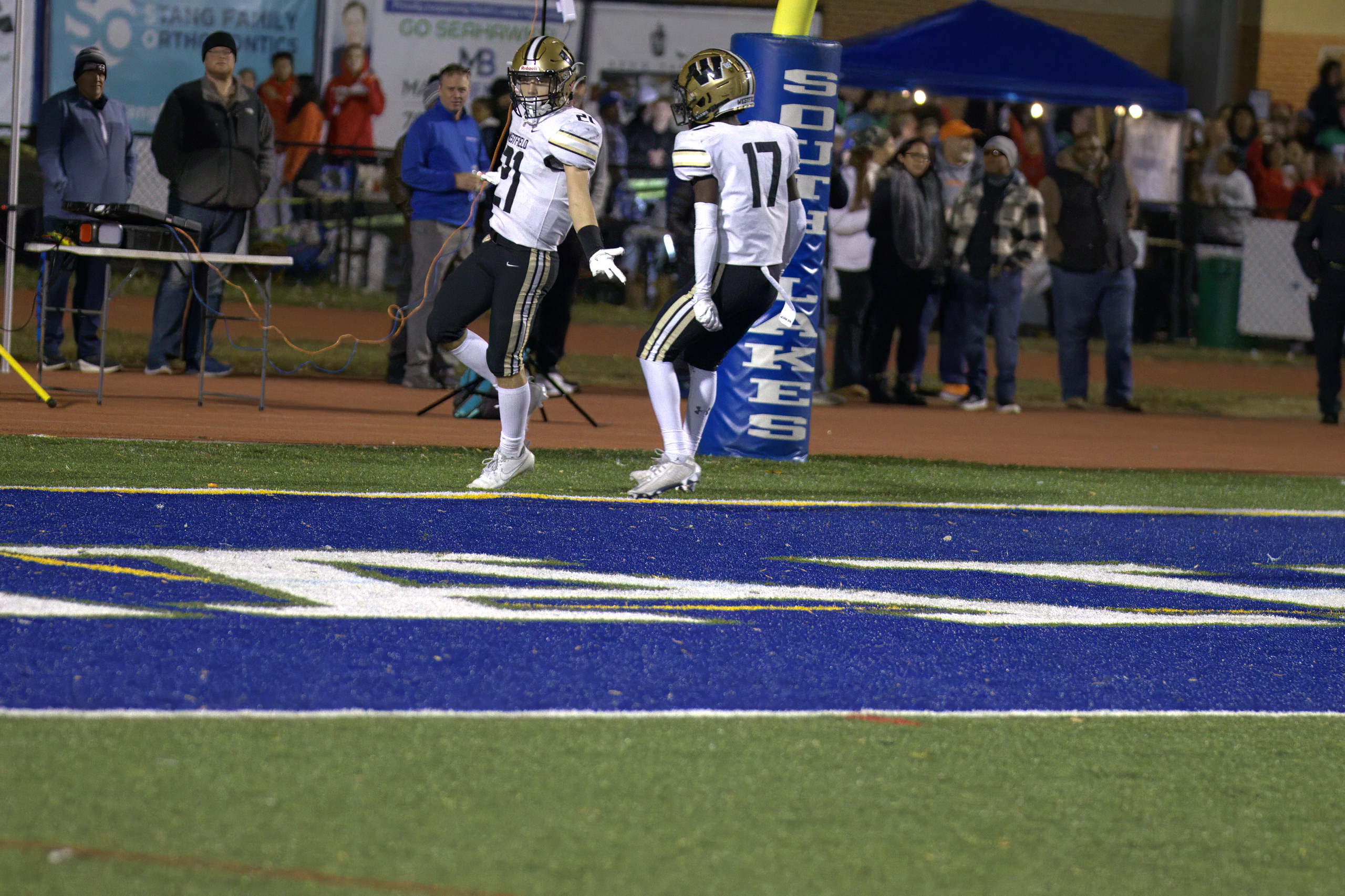 Kennedy Duda and Huda Johnson celebrate in the endzone after a touchdown