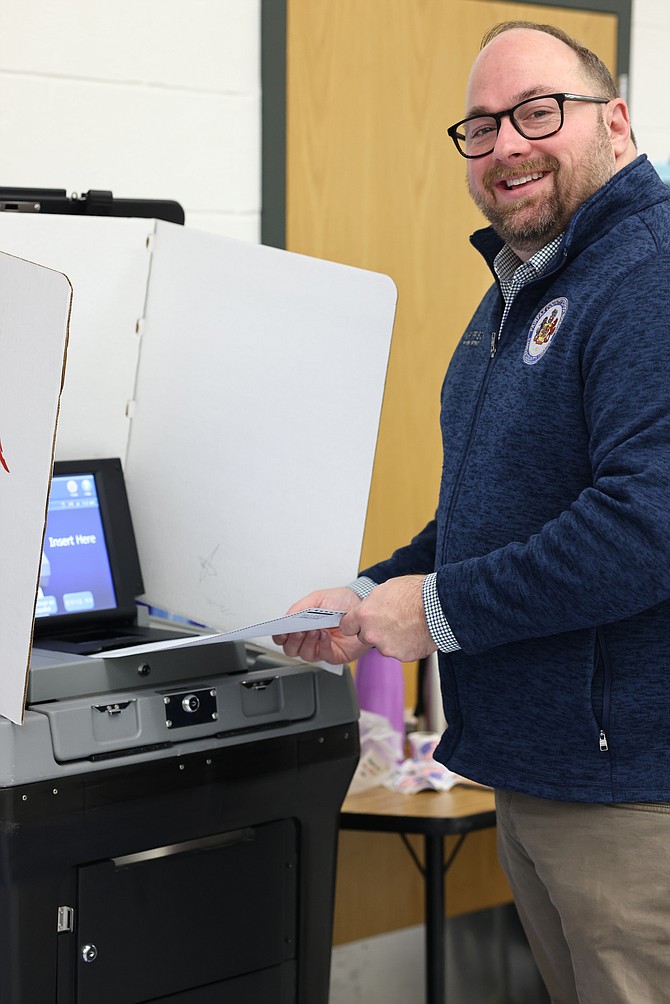 The morning after the Nov. 7 general election in Virginia, the Republican Party of Virginia had yet to update the tagline on its website. It read: "It's a new day in Virginia." The statement is accurate — not how the GOP probably meant it, but for most voters who cast their ballots yesterday.
Virginia Democrats emerged victorious in Tuesday's elections, marking a significant shift in the state political landscape just two years after the Commonwealth took a right turn in the 2021 general election. In 2021, Republican Glenn Youngkin secured the 
governorship and the House of Delegates, propelling his conservative vision for Virginia. Because Democrats still controlled the Senate, much of Youngkin's agenda hit a roadblock. 
Now Democrats maintained control of the Senate and took a majority of seats in the House of Delegates. They will have even greater power over Youngkin's policy agenda, but will have to work with him to advance their own.
Mark J. Rozell, dean of the Schar School of Policy and Government at George Mason University, said the issue of abortion rights was key to the most competitive races that the Democrats won, and delivered partisan majorities in both houses.
"The Republicans were hoping that issues such as crime and safety and the economy, where the GOP has advantages, would be foremost in the minds of voters. But ultimately, abortion rights drove the Democratic turnout and helped swing voters to elect Democrats," Rozell said. "The issue was paramount for many voters in this election cycle."
While the governor tried to stake a middle ground on the issue with his 15-week ban proposal, according to Rozell, the problem was that voters likely believed that Republican majorities in both houses would pass either an outright ban or a more severe restriction than the governor's proposal. "And, given that Virginia is the only southern state in the post-Dobbs environment not to have enacted an abortion restriction or banned abortion, this is the issue for this election. It powered Democratic turnout and benefited the Democrats with swing voters." Rozell said.
Before the polls opened yesterday morning, Youngkin reposted @GovernorVA, "Democracy is not a spectator sport." By late evening, most registered voters cast their ballots for the Democratic candidates running for Virginia's General Assembly seats.
"Governor Youngkin and Virginia Republicans did everything they could to take total control of state government, but the people of the Commonwealth rejected them," said Susan Swecker, chair of the Democratic Party of Virginia. "Even with tens of millions spent and after every attempt to suppress the vote … the blue brick wall in Virginia stands."
The Virginia House unofficially turned from red to blue very late on Election Day, when Democrats took the House majority with Michael Feggans' win for District 97, flipping the House to 51 Democrats to 45 Republicans, with four seats undecided. 
In the Senate, Democrats won by a narrow margin, 21 Democrats to 18 Republicans, with one undecided. The double setback denied Youngkin the critical advantage he sought to attain.
Sen. Adam Ebbin (D-Alexandria) said last night that despite breaking spending records, "Governor Youngkin was just served the biggest political rejection by voters of any Virginia governor in over three decades. Virginians sent Youngkin a message loud and clearly: Virginians don't want the government banning books and interfering with their personal freedoms – whether it's their reproductive rights, the right to breathe clean air, the safety of our communities from gun violence, or the sanctity of our democracy."
Youngkin's stand on those issues mattered to many, as Ebbbin said, as did respect for trans students in public schools, and Virginia remaining in the  Regional Greenhouse Initiative (RGGI). 
In December 2022, with Youngkin's nod, the State Air Pollution Control Board voted to begin withdrawing Virginia from the Regional Greenhouse Gas Initiative "despite overwhelming support for the program from Virginian voters. The public comment period leading up to the vote resulted in over 90 percent of comments vehemently opposing a repeal of RGGI," according to the Virginia Conservation Network. 
Board of Supervisors and School Board
The Board of Supervisors will get two new members. Voters in the Dranesville District elected Jimmy Bierman to replace retiring John Foust. Mason District voters elected Andres F. Jimenez to replace retiring Penny Gross.
The party makeup remains the same, with Pat Herrity (Springfield)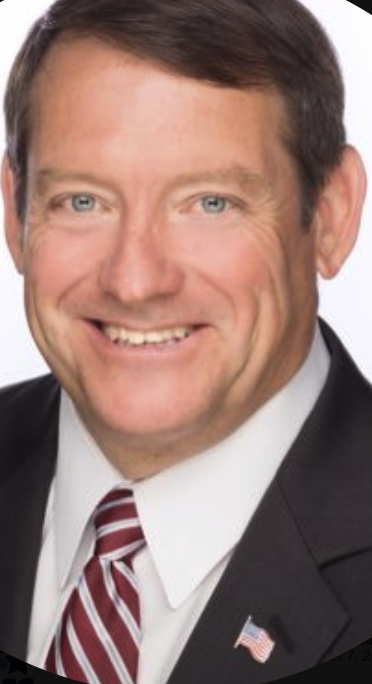 the sole Republican on the Board. "To all those who came together and supported our campaign, Democrats, Independents, and Republicans, thank you for making this election about results, not politics," Herrity said. "The Springfield District was only 38 percent Republican in 2021 when Glenn Youngkin took the governorship, but we ran on our long list of accomplishments and service to our residents, and we ran on bringing balance and common sense to the Board, which is what the residents wanted. We have a lot of challenges in front of us, starting with why more residents have been leaving our county than coming to our county and why our residents are getting reduced services when taxes have increased 50 percent in the last ten years." 
As for the 12-member Fairfax County School Board, it will remain entirely Democratic following last night's election.
"These results show people are fed up with the political attacks targeting our world-class public schools and teachers," said Vice Chair Karl Frisch at the Fairfax County Democrats election night party in Tysons. Frisch won by more than 30 points. With his re-election secured, Frisch will become School Board Chair on January 1, 2024.
"Fairfax County residents have made it clear: they want safe and inclusive schools with exceptional educators and equitable access to the opportunities every student needs to succeed. I am grateful to have earned voters' trust for another term and eager to advance these priorities with my new colleagues," Frisch said.
Voters re-elected four members: Frisch in Providence, Rachna Sizemore Heizer in Braddock, Melanie Meren in Hunter Mill, and Ricardy Anderson in Mason. Two former school board members return as at-large members, Ryan McElveen and Ilryong Moon. Six others, Robyn Lady in Dranesville, Marcia St. John-Cunning in Franconia, Mateo Dunne in Mount Vernon, Sandy Anderson in Springfield, Seema Dixit in Sully, and Kyle McDaniel at-large, are new to the School Board.
The new board remains diverse, like the community it serves, with one Black member, one Hispanic member, two Indian American members, one Korean American member, three LGBTQ+ members, and three immigrant members. Additionally, women are the board's majority, with seven members.
In 2019, Frisch became the first openly LGBTQ+ person elected to local office in Fairfax County. He is currently one of only three such school board members in Virginia. With their victories today, Lady will be Fairfax County's first openly lesbian elected official, and McDaniel will be the first LGBTQ+ person elected countywide.
Unofficial Election Results
Virginia House of Delegates
Democrats Take the Majority with 51 of 100 Seats. 
Unofficial Results Reported by Virginia Public Access Project
https://www.vpap.org/electionresults/20231107/house/
Connection Newspapers Coverage Area
SENATE
Unofficial Election Results Nov. 7, 2023
Virginia Senate
Democrats Hold the Majority with 21 of 40 Seats. 
Unofficial Results Reported by Virginia Public Access Project https://www.vpap.org/electionresults/20231107/senate/
Connection Newspapers Coverage Area
* Incumbent
Unofficial Local Election Results for Fairfax County
Unofficial Results Reported by Virginia Public Access Project
https://www.vpap.org/electionresults/20231107/local/fairfax-county-va/



Fairfax County and Fairfax






Fairfax County and Fairfax






Fairfax County and Fairfax